This is an archived article and the information in the article may be outdated. Please look at the time stamp on the story to see when it was last updated.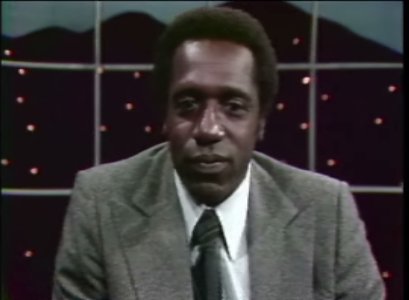 George "Meadowlark" Lemon, the basketball star who entertained millions of fans around the world with his antics as a longtime member of the Harlem Globetrotters, died Sunday in Scottsdale, Arizona. He was 83.
Lemon played 24 seasons and more than 16,000 games with the Globetrotters, the touring exhibition basketball team known for its slick ball-handling, practical jokes, red-white-and-blue uniforms and multiyear winning streaks against overmatched opponents.
He also was one of a handful of Globetrotters whose fame translated sports, especially among children during the team's heyday in the 1960s and 1970s. Lemon was immortalized in a Harlem Globetrotters cartoon series and appeared on "The Ed Sullivan Show," episodes of "Scooby Doo" and many national TV commercials.
A gifted player whose basketball skills were sometimes overshadowed by his on-court high jinks, Lemon was known for sinking half-court hook shots, throwing behind-the-back passes and pretending to spy on his opponents' huddles.
He also pioneered a trademark routine in which he doused a referee with a bucket of water and then pranked fans by heaving another bucket — filled with confetti, not water — into the stands as people scrambled to get out of the way.
"For a generation of fans, the name Meadowlark Lemon was synonymous with the Harlem Globetrotters," Globetrotters CEO Kurt Schneider said. "He was an incredible entertainer and brought happiness and lifelong memories to millions around the world. We have lost a great ambassador of the game."
Born in Wilmington, North Carolina, Lemon joined the Globetrotters in 1954 after serving two years in the Army. Over the next quarter-century, he and the team played before popes, kings, queens and presidents in almost 100 countries.
Lemon left the Globetrotters in 1979 to form his own comedic basketball teams, which performed under the names Meadowlark Lemon's Bucketeers, the Shooting Stars and Meadowlark Lemon's Harlem All Stars.
He returned to the Harlem Globetrotters for a 50-game "comeback" tour in 1993.
Lemon was enshrined in the Naismith Memorial Basketball Hall of Fame in 2003. He spent the last several years of his life serving as an ordained minister and motivational speaker.