This is an archived article and the information in the article may be outdated. Please look at the time stamp on the story to see when it was last updated.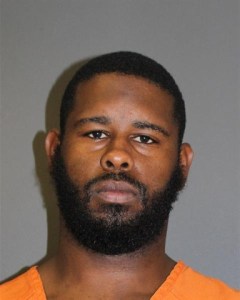 HOLLY HILL, Fla. — A faculty-student basketball game ran afoul when a counselor was seen on camera slamming a teacher to the ground. Police arrested Travis Mims after he slammed fellow teacher Katherine Martin at Holly Hill Elementary School in Volusia County.
"That's above and beyond. He picks her up and he just turns her over and drops her on the floor, from probably five, six feet in the air — so she hit real hard," Holly Hill Police  Chief Stephen Aldrich said.
Police say Martin suffered 'serious and permanent injury' as a result of the slam.
Mims stands 6'2″ tall and weighs 260 pounds; Martin
Two children were playing basketball at the time and watched the brutal injury. School officials say other adults had to force mims off of Martin — and off the court.
"It certainly doesn't teach good sportsmanship," Aldrich said. "In our view, it was intentional. There's certain things you don't do, even when you're playing ball."
When asked if he felt sorry for what he had done, Mims replied, "Yes."
Katherine Martin drove herself to the hospital after the incident; police say she's sore but doing okay.
MORE: