This is an archived article and the information in the article may be outdated. Please look at the time stamp on the story to see when it was last updated.
DALLAS– Looking for the perfect drink recipe to charm the socks off your friends this Saint Patrick's Day?
You're in luck!
On this week's Spice of Blythe, Chef Blythe Beck steps behind the bar to mix a few drinks.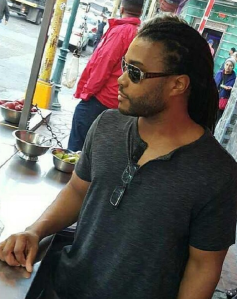 Generally Blythe is in the kitchen at Pink Magnolia, but her famous Mixologist, (pictured to the left) shared his version of three Irish drinks!
Yes, they are green.
And get this, he's sharing the recipes with you too!
Honeydew ginger martini:
4 cubes muddled honeydew
3/4 oz midori
3/4 oz vodka
3/4 lemon
3/4 simple
Top w/ginger beer
Grasshopper:
3/4 oz green creme de menthe
3/4 oz vodka white
3/4 oz cream
1/2 oz simple
Top w/mint sprig
Irish green tea:
3/4 Jameson
3/4 light rum
1 1/2 oz green tea
3/4 lemon
3/4 agave
Muddled orange/lime/lemon