This is an archived article and the information in the article may be outdated. Please look at the time stamp on the story to see when it was last updated.
DALLAS -- There is no two ways about it, it's hot in Texas.
What do you do when it's steamy out there to beat the heat?
Get snow cones, of course!
On this week's Spice of Blythe, owner and head chef of Pink Magnolia tries something she's never had before!
Sno Gourmet Shaved Ice in North Dallas is a little hidden secret.
They aren't messing around with these treats.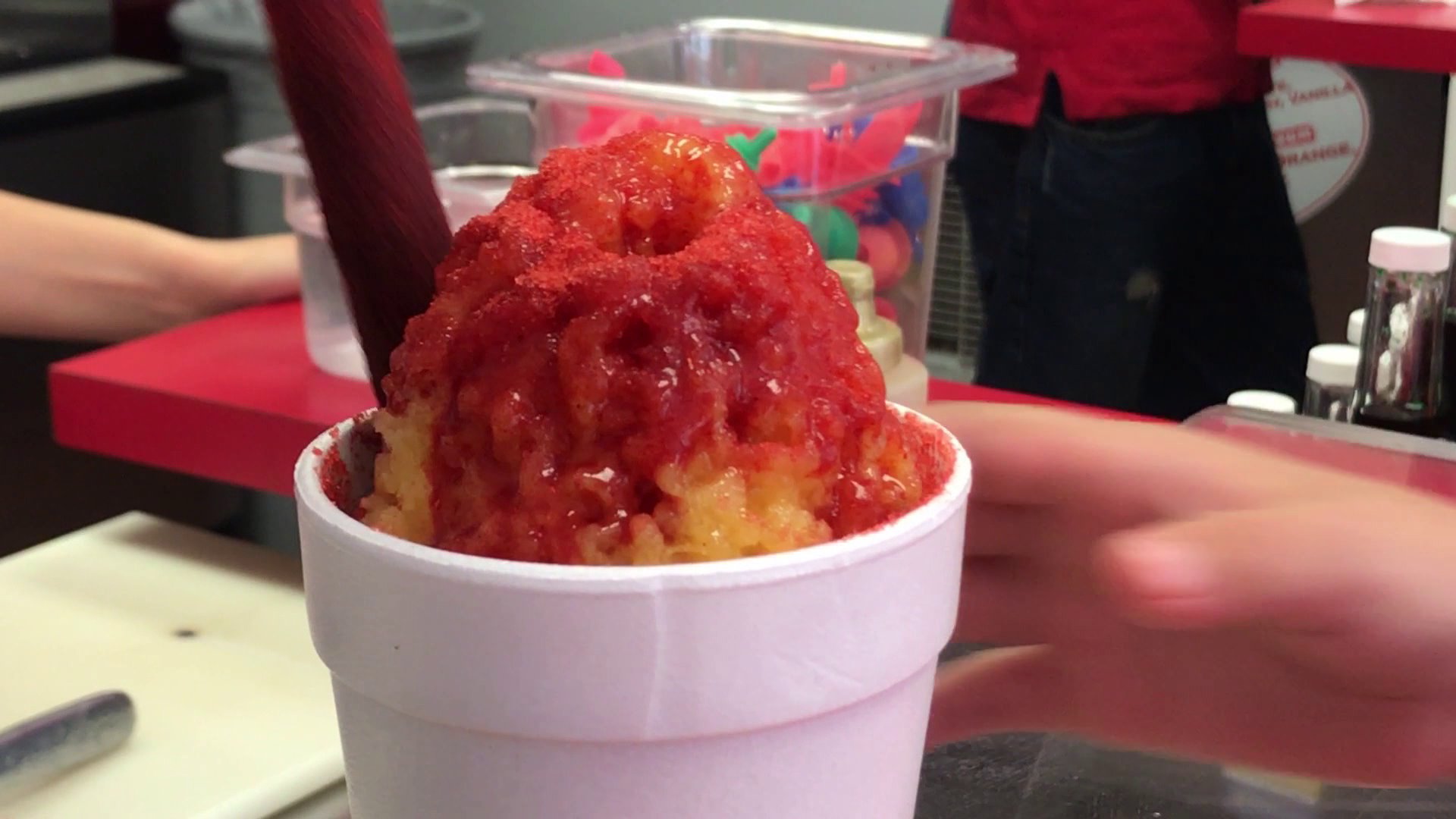 Blythe tried a traditional Mexican favorite with a little kick.
There is a pickle snow cone, and it's literally just pickle juice and shaved ice.
The list of gourmet options goes on and on.
There are creamy options, sugar free options, and lots of toppings too!