This is an archived article and the information in the article may be outdated. Please look at the time stamp on the story to see when it was last updated.
OAK BROOK, IL — Word on the street is Mickey D's has been holding out on a secret menu and it's got the internet going nuts!

Yeah, this is no urban legend. Turns out, the chain can cook up a whole bunch of lovin' we never knew existed. And you can thank a guy on Reddit claiming to be a Mc Donald's manager in the UK for spilling the beans!
He says if you're willing to pay the up-charges, McDonald's can hook you up with a secret snack like the "Land, Sea and Air Burger." It's a Big Mac, McChicken, and Filet O' Fish slapped together!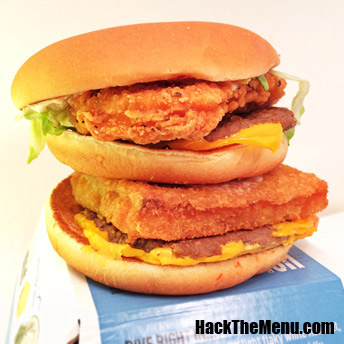 The "McGangbang" (sounds kind of violent): A  McChicken sandwich smashed inside a double cheeseburger.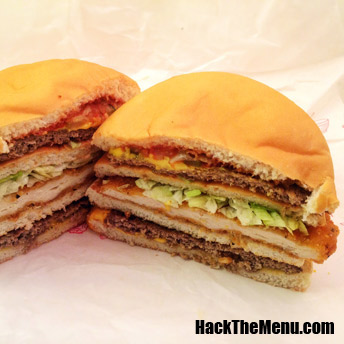 Or the "Monster Mac": A big mac with six extra patties!
But the golden arches isn't the only place that's keeping things on the menu hush-hush. Apparently In & Out Burger has a few items on the low and Chipotle's Quesarito is under wraps too.
And check out this site, you'll find a rundown on recipes and rules when ordering your secret drink from a barista.
Fast foodies BEWARE, there's another secret world to bite into!