This is an archived article and the information in the article may be outdated. Please look at the time stamp on the story to see when it was last updated.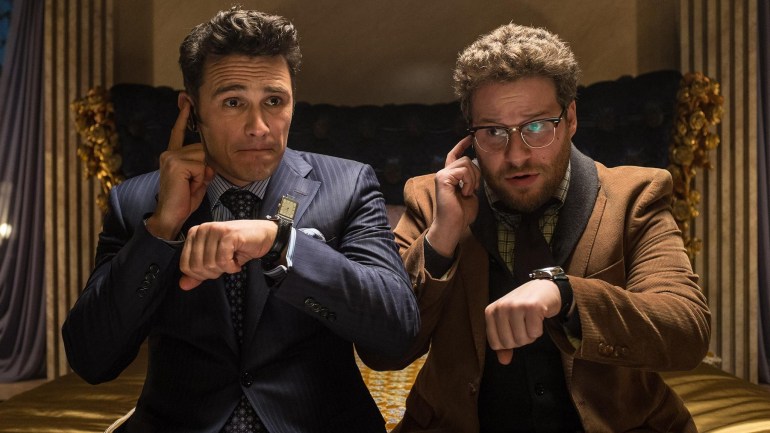 WASHINGTON, DC — U.S. investigators say an announcement could come as early as Thursday pinning the blame on North Korea for the mega Sony hack.
Sony pulled the plug Wednesday on "The Interview," which depicts the assassination of North Korea's leader, after hackers threatened a 9/11 style attack on any theater where the movie is playing.
The threat forced a planned New York premiere to be called off. Major theater companies also postponed or canceled next week's showing.
"In light of the decision by the majority of our exhibitors not to show the film "The Interview," we have decided not to move forward with the planned December 25 theatrical release," Sony said in its first statement on the matter.
Because of the North Korean regime's tight control of the Internet in the reclusive country, U.S. officials believe the hack was ordered directly by the country's leadership.
North Korea experts say the country has spent scarce resources on building up a unit called "Bureau 121" to carry out cyber attacks.
"Sony Pictures has been the victim of an unprecedented criminal assault against our employees, our customers, and our business. … We are deeply saddened at this brazen effort to suppress the distribution of a movie. … We stand by our filmmakers and their right to free expression and are extremely disappointed by this outcome."
The FBI has been investigating the hack, and the U.S. Department of Homeland Security said Tuesday that "there is no credible intelligence to indicate an active plot against movie theaters within the United States."
All the attention had caused some people to pledge to see the film.
"I am not going to let a terrorist threat shut down freedom of speech. I am going to The Interview," screenwriter and director Judd Apatow wrote on Twitter Tuesday night.
…but now we'll be showing TEAM AMERICA in it's place…for FREE(DOM). Because AMERICA, F YEAH. http://t.co/7A7p6ApIIE pic.twitter.com/U3EEqQU1Px

— Alamo Drafthouse DFW (@AlamoDFW) December 17, 2014