This is an archived article and the information in the article may be outdated. Please look at the time stamp on the story to see when it was last updated.
Ice cold Bud Light is in hot water over a controversial label. Check out what's stamped on the bottles. "The perfect beer for removing 'no' from your vocabulary for the night #UpForWhatever."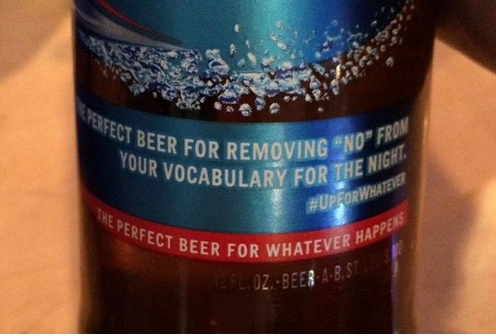 Well, people aren't too up for it after several tweets have labeled the beer brand as a promoter of an alcohol-fueled rape culture.



The company tweeted out an apology saying, "We missed the mark on a new Bud Light bottle and we regret it."
Well, what kind of liquid courage did their marketing team have when they pitched that bright idea? Couldn't have been the coffee.
But Bud Light isn't the only one whose tasteless ad has caused an ugly hangover.  An ad by Belvedere Vodka shows a man grabbing a terrified looking woman from behind. It was hard to take for some people.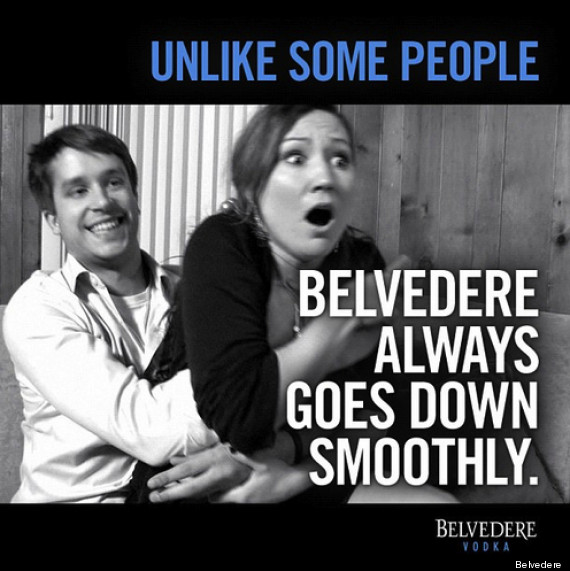 And in Rocko's U.O.E.N.O. song, hip-hop artist Rick Ross raps, "Put molly in her champagne, she didn't even know it. I took her home and I enjoyed that she didn't even know it." That freestyle cost him a few fans and a Reebok endorsement deal.
And remember Clayton Williams? Well, his choice of words might've lost him an election after he compared bad weather to rape saying ,"As long as it's inevitable, you might as well lie back and enjoy it."
C'mon guys, a sensitive topic like rape is never a laughing matter.