This is an archived article and the information in the article may be outdated. Please look at the time stamp on the story to see when it was last updated.
NORTH TEXAS--We've all had those nights when we're lying awake and just can't go to sleep.
The later it gets, the more you're worried that you won't get enough sleep.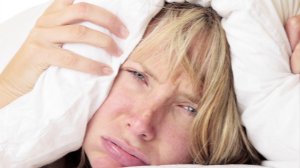 And the more you worry, the harder it is to fall asleep.
You might try anything.
Drew Ackerman may have the solution.
"It's just like a parent coming into a child's room saying, 'Hey! You still awake? Well let me see if I can tell you a little story and help you get to sleep here.'"
Ackerman created the podcast called "Sleep with Me."
He talks in a monotone voice to try to help you drift off.
"So you and your dog sit around and you listen to knocks," he says in the middle of one episode. "You about to get some broccoli? You say 'No, you just ate broccoli.'"
Not so compelling? That's the point!
"A regular story is meant to engage you," Ackerman said. "My podcast is more made to distract you."
He's got listeners around the country and beyond who say it works for them. And if you fall asleep listening to his story, that's the best compliment.
"The biggest rule is to create a safe place, to create a welcome place. I say it's a safe place in the deep, dark night."
Each "sleep with me" podcast is an hour, but if all goes well, you won't hear the end of it.
[WGN-TV contributed to this report.]