This is an archived article and the information in the article may be outdated. Please look at the time stamp on the story to see when it was last updated.
MESQUITE -- Maybe it's a sign of the times. Signs on just about every surface you can imagine. Nailed and stapled to utility poles. Yard sale signs at multiple corners. Lose weight signs in the street medians. Well the city of Mesquite and various others across the nation are "Sick of Signs". At least that's what they call an annual campaign by AACE (American association of Code Enforcement), to clear the clutter and create awareness for the public nuisance.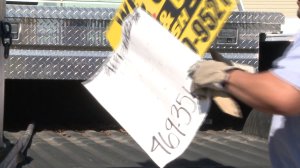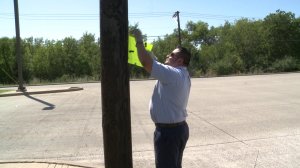 Last year Mesquite pulled up 427 illegal signs during 2013 "Sick of Signs" campaign.
Ted Perez, the Environmental Code Field Supervisor for the city of Mesquite says they do try to work with the public to help them find legal and allowed ways to show their signs such as garage sales, and missing animals.
If you live in the city of Mesquite and have questions about signs, and permits for them go to their website or call 972-329-8704