This is an archived article and the information in the article may be outdated. Please look at the time stamp on the story to see when it was last updated.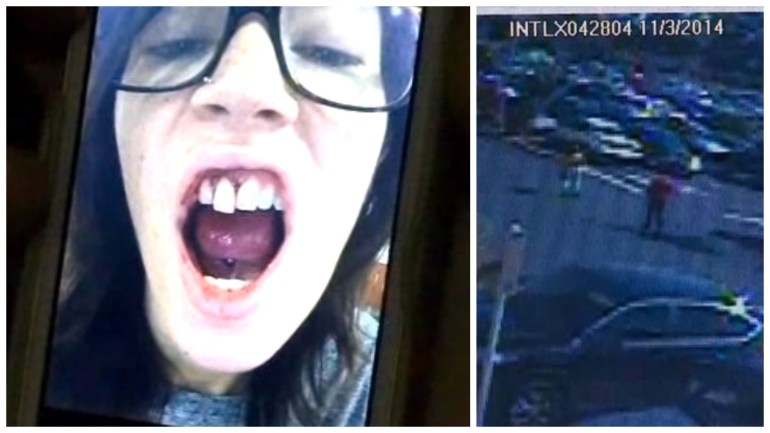 COLMA, Calif. — A California woman says a mother punched her twice in the face outside a Nordstrom Rack store, all because she told the mom to quiet her screaming child.
Natalie Bree Hajek-Richardson told KPIX she was checking out when the child, under 6 years old, started throwing a loud temper tantrum.
"It didn't bother me that the child was throwing the tantrum, but the volume was very loud. It was hurting my ears," she said.
"She came to the side of me and told me not to tell her child what to do. And I told her that I didn't ask your child what to do, I asked you very nicely to calm down your child just a little bit."
The two then apparently got into a heated exchange.
"I told her to go to hell and she told me I'll see you there," Hajek-Richardson said.
When Hajek-Richardson left the store, the mother apparently followed her to her car.
"She was asking me, Where'd you tell me to go? So I repeated again what I said to her, and I told her that I told her to go to hell."
The surveillance video shows the woman, wearing a red shirt, walking toward Hajek-Richardson prior to the attack.
Police are still working to identify the woman in the video.