This is an archived article and the information in the article may be outdated. Please look at the time stamp on the story to see when it was last updated.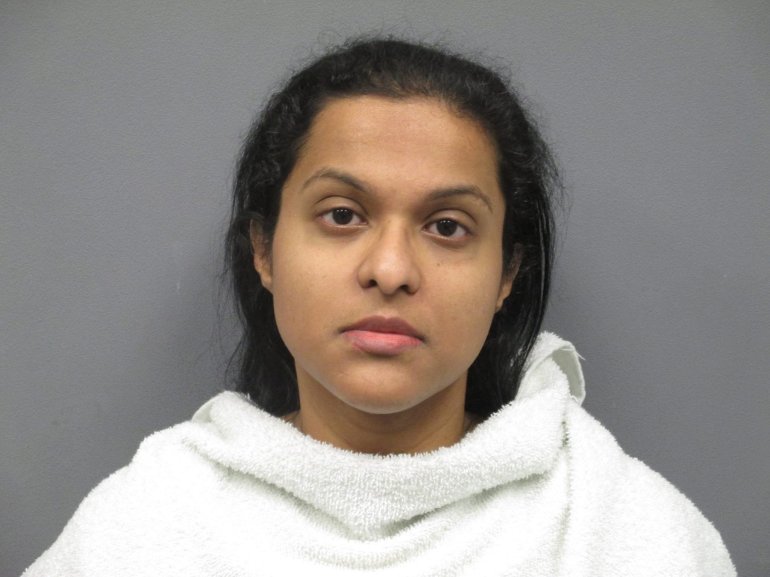 RICHARDSON – Sini Mathews, the adoptive mother of Sherin Mathews, the three-year-old Richardson girl reported missing October 7 and found dead in a culvert more than two weeks later, has been arrested and is in the Richardson City Jail.
Sini Ann Mathews is accused of Abandoning or Endangering a Child, a felony, on October 6. According to the arrest affidavit, Sini and Wesley Mathews took their biological three-year-old daughter to a North Garland restaurant, leaving Sherin home alone. Cell phone records and an itemized receipt from the restaurant, along with confirmation from a waiter, show Wesley, Sini, and their biological daughter were at the restaurant without Sherin.
Sherin's father, Wesley, remains in police custody. Wesley first told police Sherin was made to stand outside at 3:15 a.m. October 7 as punishment for not drinking her milk, then when he went back 15 minutes later, she was gone. It was not until five hours later that police were called for the missing child.
Wesley changed his story the day after Sherin's body was discovered October 22, telling police Sherin was in the family's garage when she choked to death while he made her drink her milk. Sini's arrest affidavit states Wesley also told police Sherin was left at home alone for approximately an hour and a half while the other three family members went to dinner. Wesley told police Sherin was left home in the kitchen because she refused to drink her milk and he grew impatient with her. He also states Sherin was in the kitchen when the family returned home.
Sini appeared in court Monday at a custody hearing for the Sherin's now four-year-old sister, who has been in the care of Child Protective Services.
Sini is being held on $250,000 bond.
This is a developing story and details will be updated as details become available.