This is an archived article and the information in the article may be outdated. Please look at the time stamp on the story to see when it was last updated.
LANCASTER – Police in Lancaster and the FBI are looking for four persons of interest and a specific car in the case of missing and endangered North Texas teen Shavon Le'Feye Randle.
Police believe Darius Fields, 26, of Glenn Heights, Michael Titus, 19, of Dallas, Laporshya Polley, 25, of Dallas, and Devontae Owens, 24, of Dallas may have information about the abduction of the missing 13-year-old, who was last seen at 7 a.m. June 28. Shavon Randle turned 13 just six days before she was abducted.


An Amber Alert for Shavon was issued Wednesday after police responded to a missing person call in the 1300 block of Southridge Drive. A family member told officers she got a phone call from an unknown male saying they had Shavon and were holding her against her will — and the man also threatened to harm Shavon.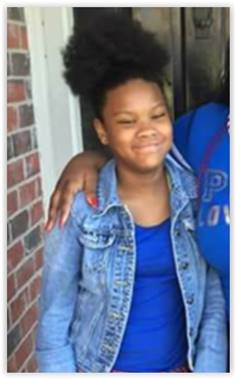 Along with the four people, police are looking for a white, four door sedan with damage or dark paint on the rear side quarter panel as a possible suspect vehicle.
Shavon is black, 5'5″, weighs 120 lbs., has brown eyes and black hair. She was last seen wearing a white tank top and blue basketball shorts.
Anyone with information on Shavon Randle's location is asked to call the FBI at 1-800-CALL-FBI (1-800-225-5324)or Lancaster police at 972-218-2711.