This is an archived article and the information in the article may be outdated. Please look at the time stamp on the story to see when it was last updated.
UPDATE– Six in custody related to Shavon Randle's murder
DALLAS – The hunt for 13-year-old Lancaster girl Shavon Randle came to a sad end early Sunday morning.
"We have positively identified two young victims in the house, one a young female. We have positively identified that the young female is Shavon Randle," FBI Special Agent Eric Jackson said.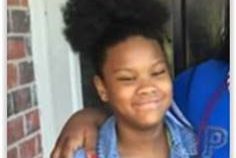 An abandoned Oak Cliff house at the corner of Kiest Blvd. and Sunnyvale Ave. was surrounded by FBI all morning, collecting evidence behind the yellow tape trying to piece together why Randle's body was there.
Once the scene cleared, a group of family friends showed up with flowers and raw emotion.
"Somebody's selfish, cowardly act robbed this baby of her life," the unnamed woman shouted.
Turns out, it was double despair.
Spc. Agent Jackson said two victims were found. The other was the fourth person of interest in Shavon's disappearance, Michael 

Titus.
"Please understand this, the Randle family, I'm hurting with you right now," his mother, Angel Titus, cried. "I'm hurting with you right now, not against you, and I pray that y'all not against me either because this is my child."
The immediate scene was a contentious one.
"When you wanna be El Chapo, this what happens! Take your own 'L'," the unnamed woman shouted, directing it toward whoever is responsible. "She shouldn't have lost her life for nothing that y'all done. Y'all wanted to be dope boys and dope girls. Shavon didn't sign up for this."
It developed into a peaceful plea with prayer breaking out.
"The God that we serve has the ability not only to incarcerate body, but he incarcerates the mind," one man prayed.
The other three persons of interest — Laporshya Polley, Darius Fields, and Devontae Owens — are still in police custody. No matter what they say, it's not bringing back Shavon or Michael.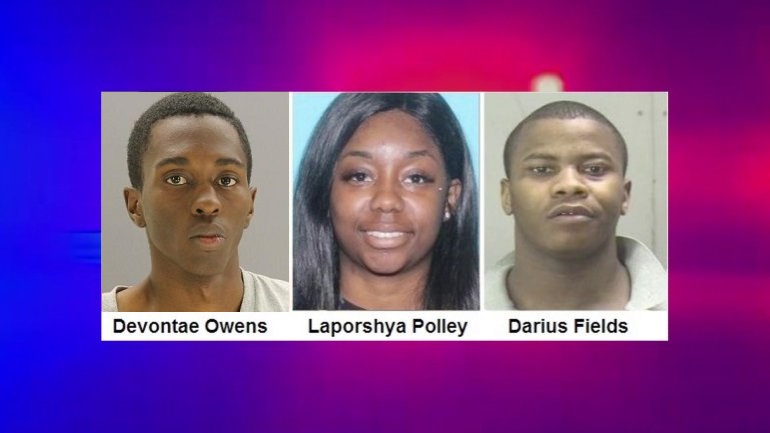 "Nothing is gonna be settled with more hurt and more pain and more death," Angel Titus said.
An Amber Alert for Shavon was issued Wednesday after police responded to a missing person call in the 1300 block of Southridge Drive. A family member told officers she got a phone call from an unknown male saying they had Shavon and were holding her against her will — and the man also threatened to harm Shavon.
"Anyone that we find were involved in this heinous crime against Shavon, we will bring you to justice and hold you accountable," Jackson said during a Facebook Live update.
Anyone with information is asked to contact the FBI at 800-225-5324 or Lancaster police at 972-218-2711.