This is an archived article and the information in the article may be outdated. Please look at the time stamp on the story to see when it was last updated.
DALLAS-- There's a new tour hitting Downtown Dallas.
It's called the Shame of Dallas Tour, and they have a real bright sign that reads ,"Come see our racist statues."
"We wanted to catch people's eye," says organizer John Fullinwider.
He is working with Dallas based artist, Giovanni Valderas.
Valderas is the artist who did the pinatas in Oak Cliff that were raising awareness about gentrification and the lack of adorable housing.
While you may find the bright sign entertaining, the tour isn't just for fun.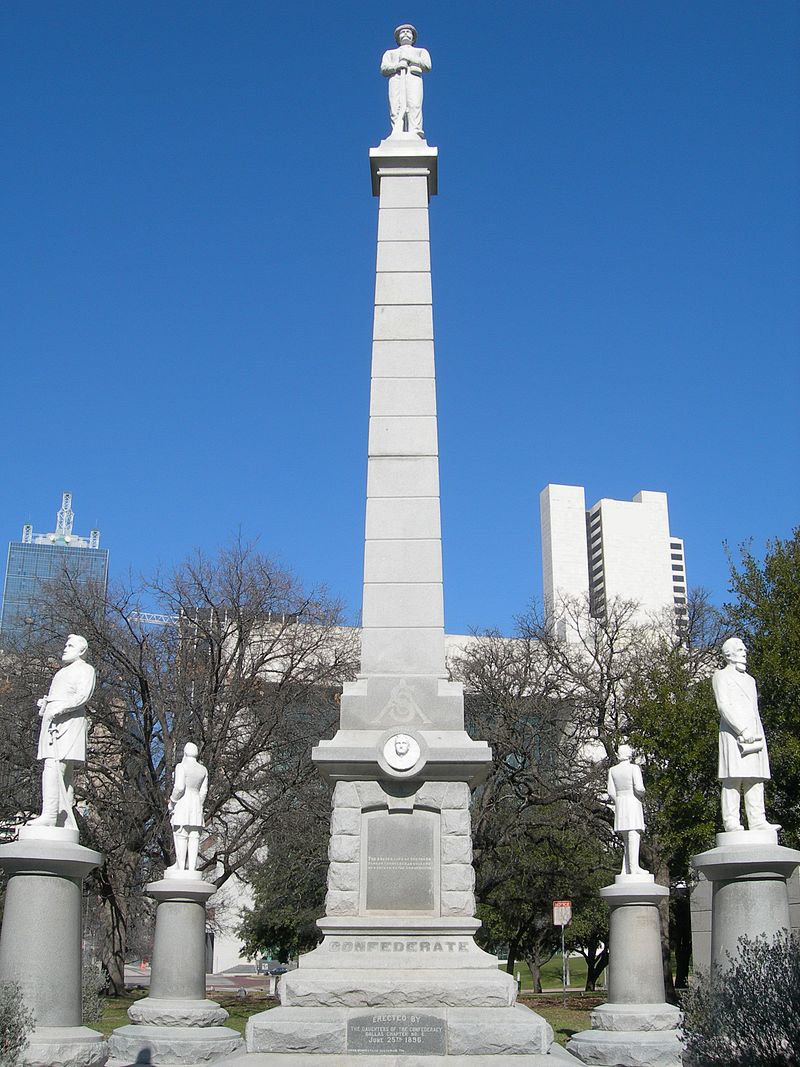 A group of activists are trying to get a confederate monument taken down.
You know, the one that's behind all those cows at Pioneer Plaza.
Fullinwider says a lot of people in the community are ashamed of the monument. "That's a famous photo spot down there by the bronze cattle, and we thought we would be dealing with tourists, and so we made it kind of bright, and our message to those tourists was enjoy the bronze cattle. But, don't miss the shame of Dallas, and it's right over that hill."
The people leading the protest believe the confederate statue is a celebration of slavery.
"They were trying to send a message to African-Americans kind of reinforcing what the old south was about, which of course was slavery, and white supremacy," Dr. W. Marvin Dulaney, UTA Retired Chair of History says.
"I don't want it torn down because I love American history," says Larry Davis, from Houston. "I think it's up for discussion, for someone to say it's not up or discussion is going to the other extreme, and that's not right either. I am proud to say that I love American history. I love the fact that I can study what happened here and why we are here has a nation now."
"They are not a history lesson, they are an honor just like we honor George Washington with the Washington Monument," Fullinwider says.
While the first tour is done, best believe the group will be out there protesting until some action is taken.
"If you feel so inclined, we will give you the mayors phone number and you can call him and tell him you want to get these godawful statues taken down," says Fullinwider.