This is an archived article and the information in the article may be outdated. Please look at the time stamp on the story to see when it was last updated.
DALLAS — Things got a little out of hand in Oak Cliff.
Dallas PD says at least five anti-Trump protesters were arrested Friday in the Bishop Arts District.
Update: Five people were arrested at the Bishop Arts protest and will be charged with Obstructing a Highway or Passageway PC 42.03

— Dallas Police Dept (@DallasPD) January 21, 2017
But overall, things were peaceful compared to the complete chaos unfolding across the nation. More than 200 people are charged with rioting in Washington, D.C. We're talking everything from setting a limo on fire to attacking police officers.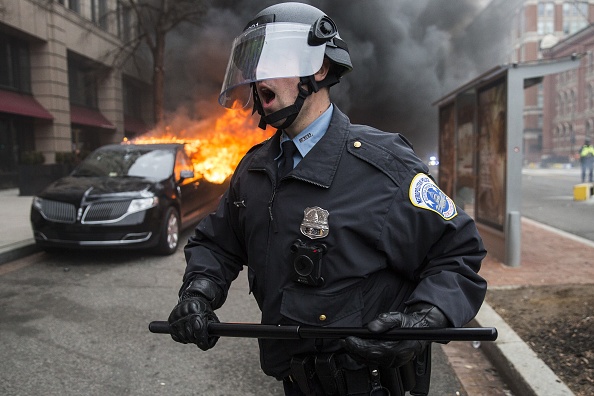 "National and local news stations captured images of this small group of protesters throwing rocks and bricks at our officers," D.C. Police Chief Peter Newsham said. "Currently, we are aware of six M.P.D officers that sustained injuries. Three of those were injuries to the head area as a result of being struck by flying objects."
Thankfully, the officers are expected to be okay.
It's your prerogative to protest, but this is just a mess, y'all.