This is an archived article and the information in the article may be outdated. Please look at the time stamp on the story to see when it was last updated.
DALLAS -- Everyone loves Dunkin' Donuts! Uh, even the rats.
Yeah, the Dunkin' Donuts at DFW Airport had a visit from a little guy on Wednesday and one passenger caught the critter on video.
At first, the rat looks like he's running from something as he scurries from one end of the store to the other. But then, he poses for 15 seconds of fame before continuing on his journey.
Now, DFW doesn't have an exclusive on rat race foodies. Remember the New York subway "pizza rat?"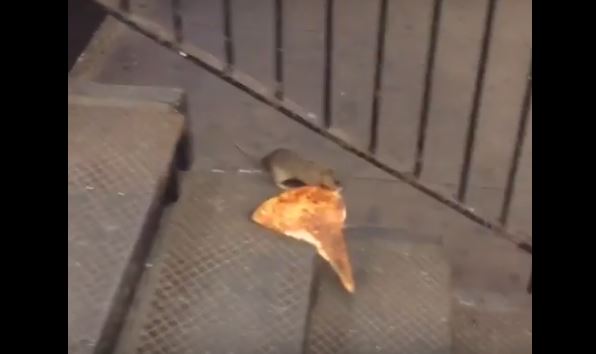 Watch out Pizza Rat, there are new rodents in town. Meet... "Pita Rats." The duo was also spotted in the New York subway trying to carry a piece of pita bread up the stairs.
One thing we can learn from all of these rascally rats is an appreciation for fine food.
Bon appètit!