This is an archived article and the information in the article may be outdated. Please look at the time stamp on the story to see when it was last updated.
WASHINGTON, DC  – Secret Service Director Julia Pierson resigns amid recent White House security breach.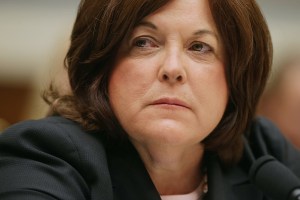 "As an interim Acting Director of the Secret Service, I am appointing Joseph Clancy, formerly Special Agent in Charge of the Presidential Protective Division of the Secret Service," Homeland Security Secretary Jeh Johnson said.
The resignation comes after several security breaches involving the White House and the President.
Testimony given by the former embattled director on Tuesday appears to conflict with the news that broke hours after Pierson's testimony — that a private security contractor with a gun shared an elevator with President Obama, in violation of protocol, during his trip to the CDC in Atlanta two weeks ago.
In her testimony before the House Committee on Oversight and Government Reform, Pierson said she is responsible for briefing the President whenever there is a serious breach of his or his family's security.
When asked how many times she had to take such action in 2014, she said it was only after the September 19 incident in which a man armed with a knife jumped the White House fence and made it into the mansion's East Room.
Not long after the hearing adjourned, the Washington Examiner and then the Washington Post reported the incident in Atlanta on September 16.
An agency official confirmed the incident to CNN in which a security contractor operating an elevator at the CDC was carrying a gun in the presence of Obama and his Secret Service detail. The contractor was taking pictures of the President and otherwise behaving in an unprofessional manner, the official said. When the security worker was confronted about his behavior, it was revealed that he was armed.
This comes on the heels of a Washington Post report that an intruder actually got farther into the President's home than initially reported last month.
Turns out, Omar Gonzalez, who was carrying a knife, jumped the fence, sprinted through the front door, ran past the stairway that leads to the Obama living area, all the way to the East Room before a counter-assault agent tackled him.
Secret Service officials previously reported Gonzalez was quickly detained at the main entry.
RELATED:
Intruder Alert: White House Fence-Jumper Got Farther Than First Thought
Closing Comments: White House Security Seems Weak