This is an archived article and the information in the article may be outdated. Please look at the time stamp on the story to see when it was last updated.
DALLAS — Ruff Life dogs will do almost anything to find you!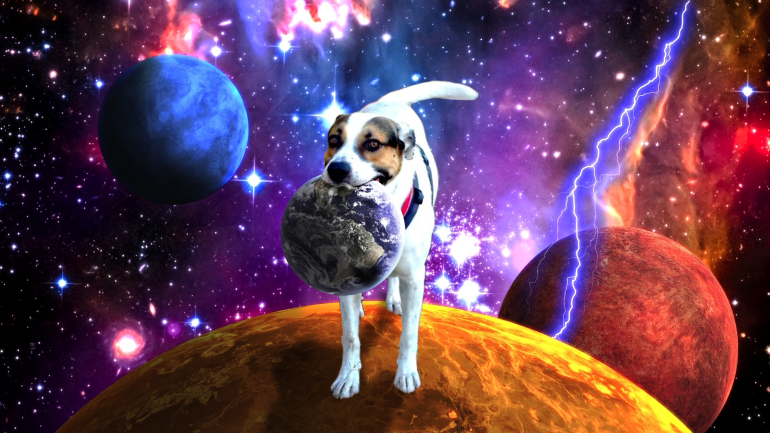 They'll float like Lady Guadalupe, they'll fly down from space like Elliot, they'll even hand you the world like Charlie.
All they need is an invite.
These six dogs — Gus, Elliot, Charlie, Rusty, Zephyr, and Lady G — don't have much in common other than the fact that you've seen their Ruff Life journeys before. Five of them have been with Dallas Pets Alive! foster parents waiting for you ever since.
"He adores humans," DPA Marketing Director Haley Edman said about Gus.
"She's a super playful pup," Edman said about Elliot.
"He would be perfect with runners," she said, watching big, red Rusty.
"She learns tricks very quickly," she said as Zephyr shook hands.
"Lady Guadalupe loves squeaky toys," she finished, while the little Chihuahua spun in circles chasing a plush snake toy.
The other pup pining for your approval already tasted that life once. We highlighted Charlie's adoption success story last year. He'd won his golden ticket out of the Ruff Life, but for some reason he was tossed back in.
"His need for running and jumping and playing may have been too much for someone," former DPA Marketing Director Holly Morgan said at the time.
These six are starving for a fresh start, and they want to do it with you.
Whether that means being your photo model (Zephyr), your movie star (Rusty), or your beauty queen (Lady Guadalupe); your alien invader (Elliot), your Disney prince (Gus), or King of your heart (Charlie).
The Ruff Life is no place for these passionate pooches!
How about you give them the welcome home they deserve?
For each of these dogs' original stories, click on the links throughout this story.
For more information on how you can help Dallas Pets Alive! by adopting or fostering an animal, go to their website: dallaspetsalive.org