This is an archived article and the information in the article may be outdated. Please look at the time stamp on the story to see when it was last updated.
DALLAS — Rusty's story was a bit of a mystery.
"Rusty is a 2-year-old pup that was actually found by a good samaritan who was hiking through the woods," said Dallas Pets Alive! Marketing Director Haley Edman.
With only that information to go on, we did a little investigating. It turns out, Rusty's wild world includes some truly incredible cameos!
We found Rusty taking a run in 'Into the Woods'.
And wait. That's him hiking with Reese Witherspoon in 'Wild'!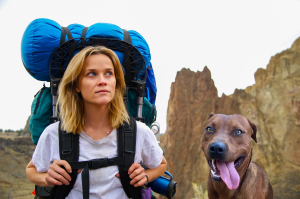 And where was his Oscar for his star turn in 'The Revenant'? Leonardo DiCaprio? Please!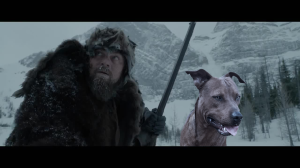 But like many stars, Rusty must've decided it was time to settle down.
"This individual was actually out on a hike with his dog, and Rusty just started following them through in woods like he was part of the pack," Edman said.
Now, this star stray is looking for his greatest role of all: House Pet Rusty!
"Rusty's also both crate trained and house broken, so he pretty much makes the perfect dog," Edman said. "He loves kids and other dogs."
Just because he left the woods to find you doesn't mean he won't want to take you back to visit.
"Rusty does need an active home because he does like to exercise a lot so he would be perfect with runners or people really want to exercise or play with him," Edman said.
With that face, those acting chops, and some serious energy to entertain, Rusty's your guy!
If you think you could help Dallas Pets Alive! by adopting or fostering an animal, check out more at their website: dallaspetsalive.org