This is an archived article and the information in the article may be outdated. Please look at the time stamp on the story to see when it was last updated.
DALLAS — Superhero love stories are well documented. Spider-Man got his upside down kiss, Superman got Lois Lane, and even the X-Men's Beast and Mystique had their spicy moments. Not everyone gets a happy ending the first time around, though.
For Harley Quinn the dog, that's one thing she had in common with her namesake.
"Harley Quinn is a two-year-old pup that not only got surrendered to the shelter once or twice. Harley Quinn got surrendered to the shelter three separate times," said Dallas Pets Alive! Marketing Director Haley Edman.
It definitely took a toll on her.
"In the shelter she was just really scared. Super underweight," Edman said.
Then, at a Dallas Pets Alive! event, everything changed.
"I didn't realize that she was up for adoption or to be fostered," Raul Serrano said. "She was just set aside. I just saw her over in the distance, and I'm like, 'That dog's kinda good looking.'"
The Serranos fostered Harley first. Then they made it official. It's funny too, it took an injury to realize she was the one!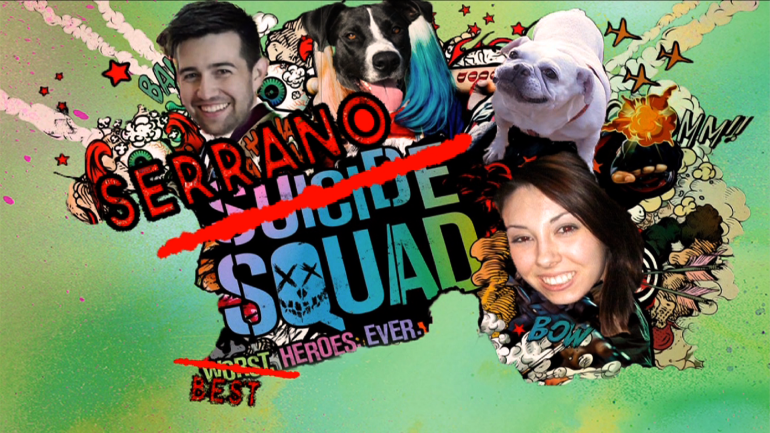 "When we knew it was time to adopt her was because she'd gotten stung," Kristen Serrano laughed. "I was in tears. I was so worried about her. Then we knew that we were attached to her, that we just couldn't think about giving her up."
Injuries and pain in her past, but still a bright and happy dog. Sounds like a Harley Quinn, doesn't she?
And now she's got it all.
"She just has like these really soulful eyes that she just looks at us with so much love. You can just tell that she's kinda bonded with us," Kristen Serrano said.
This Harley didn't need to find a Suicide Squad. She joined the Serrano Squad!
If you think you could help Dallas Pets Alive! by adopting or fostering an animal, find out more at their website: dallaspetsalive.org