This is an archived article and the information in the article may be outdated. Please look at the time stamp on the story to see when it was last updated.
DALLAS -- Want to meet a really rad dog?
"Fiona's about a year old, and she became part of Dallas Pets Alive!'s program through what we call our RAD program," said Dallas Pets Alive! Marketing Director Haley Edman.
RAD Program? That had us wondering, is she just really cool?
"What the RAD program is, is we pull an animal out of the shelter who's been there quite some time and really needs to find a foster," Edman explained.
Turns out, RAD stands for Rent-A-Dog. And Fiona? She got a temporary release from Dallas Animal Services to strut her stuff at a Dallas Pets Alive! event.
It worked!
"Fiona was there just meeting a few people, and somebody stepped right up and wanted to foster her," Edman said.
The program saved two lives that day.
"She didn't have to go back to the shelter that day, which means not only were we able to save Fiona's life, but we were able to save the dog that went into her kennel next," Edman said.
Now, this rent-a-dog is looking for you to give her the rent-to-own option!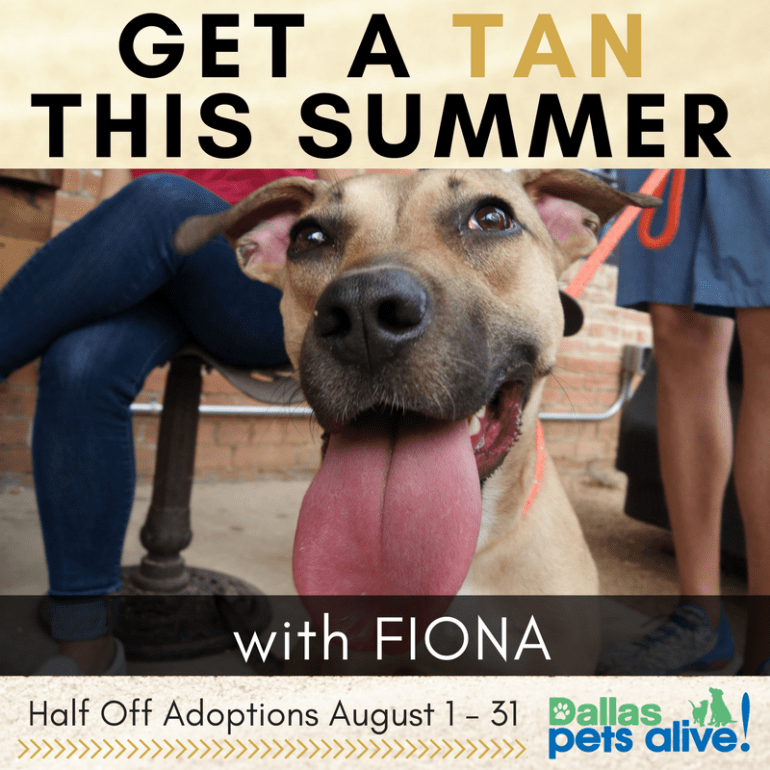 She's active...
"Fiona walks and jogs well on a leash," Edman said.
She's bright...
"Fiona's super intelligent," Edman said. "She learns quickly."
And she's definitely beautiful.
"She does look like she has tattoo eyeliner on," Edman said. "She just has the most beautiful, soulful brown eyes you've ever seen."
For the next two days, she's half off in DPA's 'Get a Tan' special.
So get you a tan! You don't want to miss out!
If you think you could help Dallas Pets Alive! by adopting or fostering an animal, check out their website: dallaspetsalive.org