This is an archived article and the information in the article may be outdated. Please look at the time stamp on the story to see when it was last updated.
GAINESVILLE, TX — Headed north for the weekend? Better pack some patience and maybe a life preserver. The Red River at the Texas-Oklahoma line has risen so high, officials may have to shut down I-35.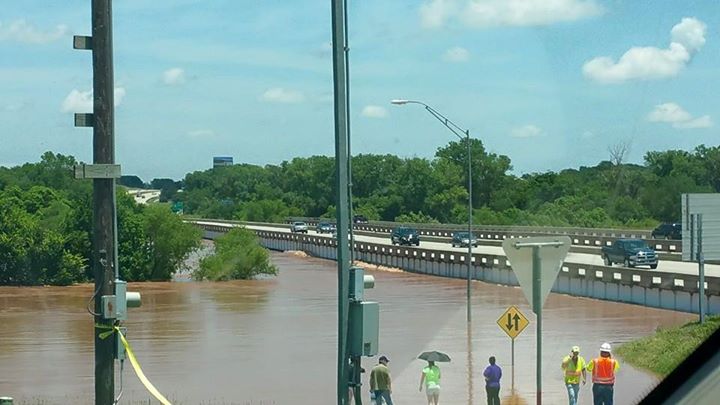 The Red's really a big deal. From I-35, go a few miles down river to the Denison Dam. Lake Texoma has gone over its spillway for the second time this year.
A lot of the boat ramps and camping areas around Texoma are closed, so call ahead if you've got reservations.
And even if you make it past the Red, don't expect an easy trip. It gets tricky again just an hour north in the Arbuckle Mountains near Davis, Oklahoma. Cars are submerged in water and the buildings aren't much better off.
All the rain even led to a rockslide near Davis that forced part of I-35 to shut down on Thursday. It'll be down to one lane in each direction for weeks.
All things considered, not a good weekend for travel.
You'd be better off binge watching Orange is the New Black!