This is an archived article and the information in the article may be outdated. Please look at the time stamp on the story to see when it was last updated.
ATLANTA — On what would have been her 23rd birthday, the cause of Bobbi Kristina Brown's death has finally been revealed.
The Georgia medical examiner blames drug intoxication and immersion in a bathtub of water.
The now unsealed autopsy reveals marijuana, alcohol, cocaine, medications used to treat anxiety and morphine were all found in Bobbi Kristina's system.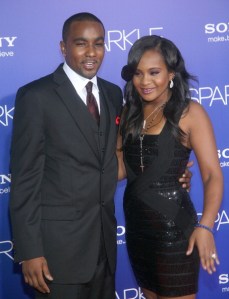 But it remains unclear if the death of Whitney Houston and Bobby Brown's daughter is a homicide, suicide or accidental. Family members believe her boyfriend, Nick Gordon, killed her.
Emergency crews found Bobbi Kristina unresponsive in her suburban Atlanta home in January 2015. She died at a hospice in July at age 22, having never regained consciousness.
In an eerie resemblance, Whitney Houston was found dead face-down in a tub of water in 2012 — a death ruled as an accidental drowning, complicated by cocaine use.
Singer Bobby Brown expressed displeasure at Friday's release of his daughter's autopsy information.
"First and foremost, 23 years ago today, Bobbi Kristina was born. Krissy will always live in my heart and soul. I love my baby girl," Bobby Brown said in a statement.
"For news affiliates to seek and obtain my daughter's autopsy report, before anyone has been brought to justice for her death is mind-blowing to me. Please pray for my family."