This is an archived article and the information in the article may be outdated. Please look at the time stamp on the story to see when it was last updated.
Update: Jo Lynn Haussmann refused to resign, but apologized to the community for her words. Haussmann is a board member with Keller ISD. On Monday, the board met in an executive session, to discuss possible action.
Jo Lynn Haussmann's own words got her in trouble. You've probably heard about the Keller school board member and her Facebook post about a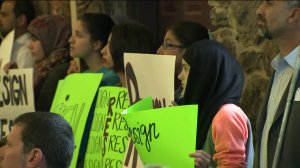 newly elected council member in Southlake.
The foot-in-mouth post went on about low voter turnout, and then. "you now have a Muslim on the city council. What a shame!"
The Southlake council member, Shahid Shafi, posted a response. He said "Ms. Haussmann`s comments are unfortunate, and she called… to apologize. However, it`s up to the citizens of Keller ISD to decide their response."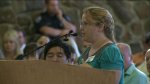 Lots of people showed up to tell the Keller school board what they think.
"Valuing and respecting their religion and beliefs does not diminish my own belief," one woman said during remarks to the board.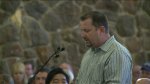 "If Ms. Haussmann does not resign immediately," a man told the board, "I pray that the Keller ISD as directed by this body seek removal of Ms. Haussman by whatever method possible."
The board met Monday night with the idea of either censuring or condemning Haussman. There was even a report that Haussman might resign. She repeated her apology.
"I ask for the forgiveness from each and every individual, everyone, that I may have hurt by the statement," Haussmann said. "I hope and expect to be able to win back the respect and the confidence of the residents of Keller ISD."
The board members went into executive session shortly after 8:00 Monday night.