This is an archived article and the information in the article may be outdated. Please look at the time stamp on the story to see when it was last updated.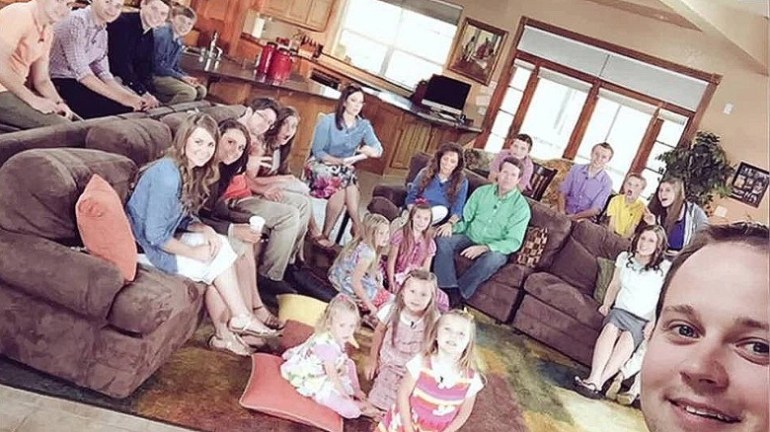 UPDATE: Josh Duggar released a statement Thursday, a day after it was revealed he had two Ashley Madison accounts. It reads:
"I have been the biggest hypocrite ever. While espousing faith and family values, I have secretly over the last several years been viewing pornography on the internet and this became a secret addiction and I became unfaithful to my wife.

The last few years, while publicly stating I was fighting against immorality in our country, I was hiding my own personal failings.

As I am learning the hard way, we have the freedom to choose to our actions, but we do not get to choose our consequences. I deeply regret all hurt I have caused so many by being such a bad example.

I humbly ask for your forgiveness. Please pray for my precious wife Anna and our family during this time."
[ORIGINAL STORY]
NEW YORK — Uh-oh, he's the first celeb to surface and we're sure he won't be the last. Disgraced reality TV star Josh Duggar has been named as one of 37-million users on the controversial website Ashley Madison.
Hackers released personal information Tuesday night of millions of people using the infidelity dating website. The hackers made good on a threat from last month that if Ashley Madison didn't shut down the site, they would publish names, addresses and more of the registered users.
And now, heads are beginning to roll.
Less than 24 hours later, Gawker revealed TLC's 19 Kids and Counting star Josh Duggar was a paying member of Ashley Madison.
Data released online shows a credit card belonging to a Joshua J. Duggar with a billing address that matches his grandmother's home in Arkansas. The account paid a total of $986.76 for two monthly subscriptions from February 2013 to May 2015.
According to the data, Duggar was looking for an extramarital partner for "experimenting with sex toys" who was open to one night stands. His "turn-ons" included "girl next door" and a take charge nature.
The account was deleted around the time Duggar was at the center of a sexual assault controversy.
Duggar confessed to molesting five young girls, including his sisters, while he was a teenager. Some of the girls were asleep at the time of the alleged incidents.
"I acted inexcusably for which I am extremely sorry and deeply regret," Duggar said in a statement in May. "I hurt others, including my family and close friends."
"Back 12 years ago, our family went through one of the most difficult times of our lives," his parents said in a statement to People Magazine. "When Josh was a young teenager, he made some very bad mistakes, and we were shocked. We had tried to teach him right from wrong. That dark and difficult time caused us to seek God like never before."