This is an archived article and the information in the article may be outdated. Please look at the time stamp on the story to see when it was last updated.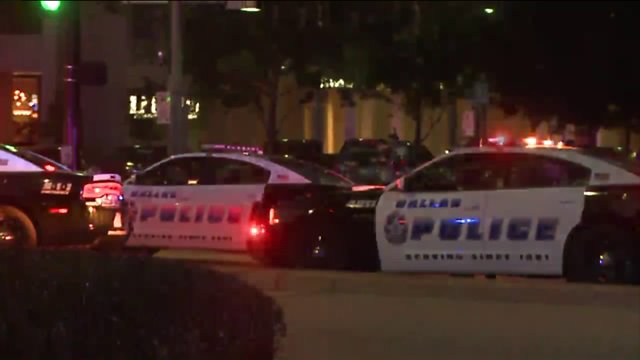 DALLAS – Shortly before 9 PM, snipers opened fire in downtown Dallas during a protest over police violence Thursday night.
14 people were shot, 12 were police officers, 5 of which have died.
Witnesses reported hearing 50 or more rounds fired just before 9:00.  Protesters and police alike took cover when shots rang out.
A suspect is dead after a standoff with police in the El Centro College parking garage. During the standoff, the suspect said he had bombs placed all over the garage.
After negotiations failed, gunfire was exchanged and a bomb robot was used to denote a device near the suspect, killing him.
A second female suspect was taken into custody.
NewsFix photojournalist Joel Fernandez said he saw a man walking around a black SUV, who then opened the back end, pulled out a rifle, and started firing.
Michael Bautista was broadcasting video live on Facebook when the shooting began. WARNING: The language in the video may be offensive to some people.
Police reported an officer witnessed someone carrying a camouflaged bag walking down Lamar Street, then throwing the bag in the back of a black Mercedes and speeding off.  Officers stopped the vehicle at I-35E and Kiest.  Officers later determined those people were not connected to the event downtown.