This is an archived article and the information in the article may be outdated. Please look at the time stamp on the story to see when it was last updated.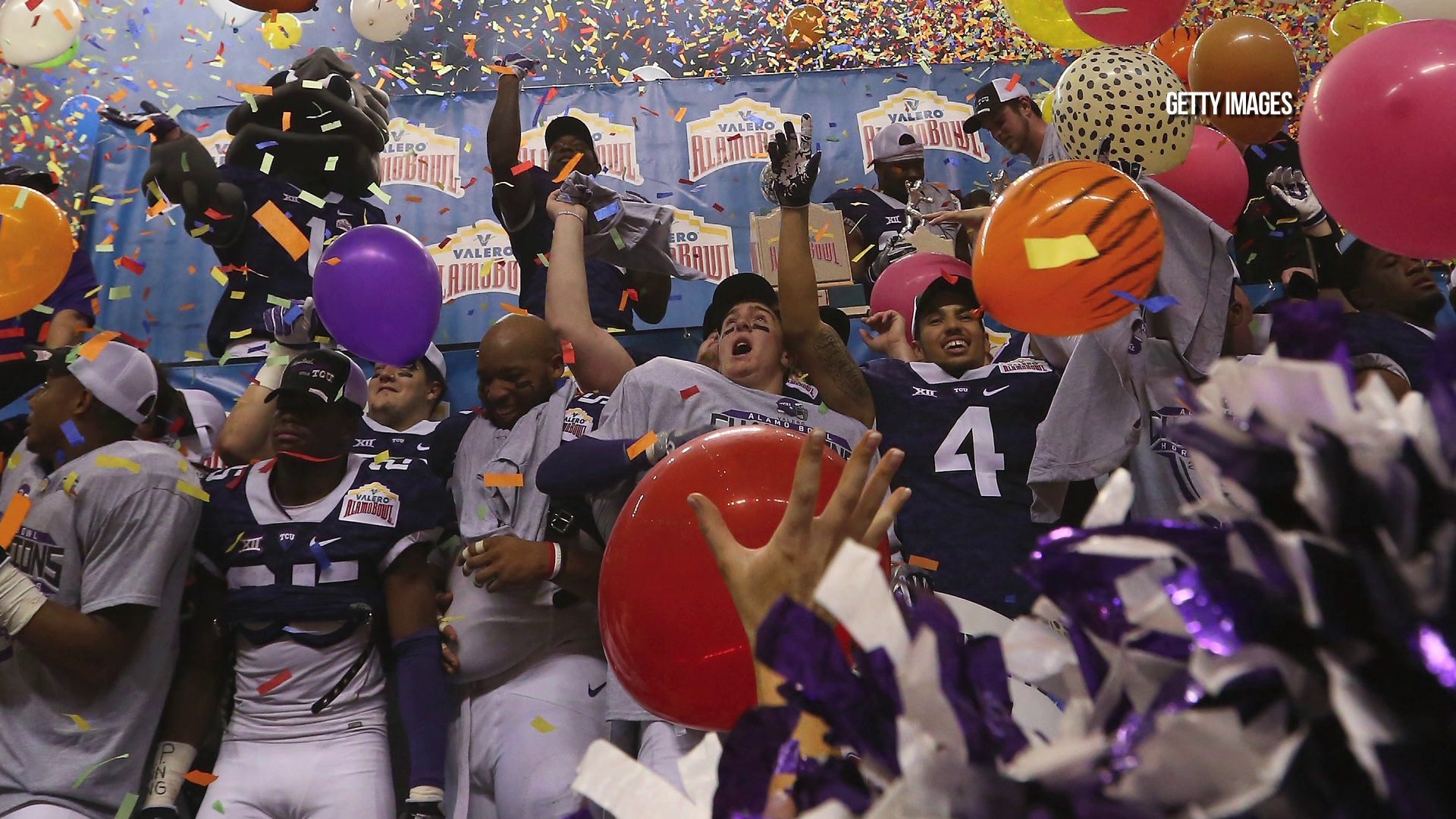 SAN ANTONIO, TX — So, did you happen to catch TCU take on Oregon in the Alamo Bowl Saturday night?
No?
Well, you happened to miss one of the most historic comebacks in bowl history. That's right – with a 31-0 deficit heading into the half, it looked like the Horned Frogs season was over.
But, as it turned out, the game was just getting started. The 11-seeded Frogs were down star QB Trevone Boykin and ace Receiver Josh Doctson.
Yet, it was senior walk-on quarterback Bram Kohlhausen who lead the Frogs to an unbelievable thriller. The Frogs defeated the Ducks, 47-41 in a triple overtime nail biter.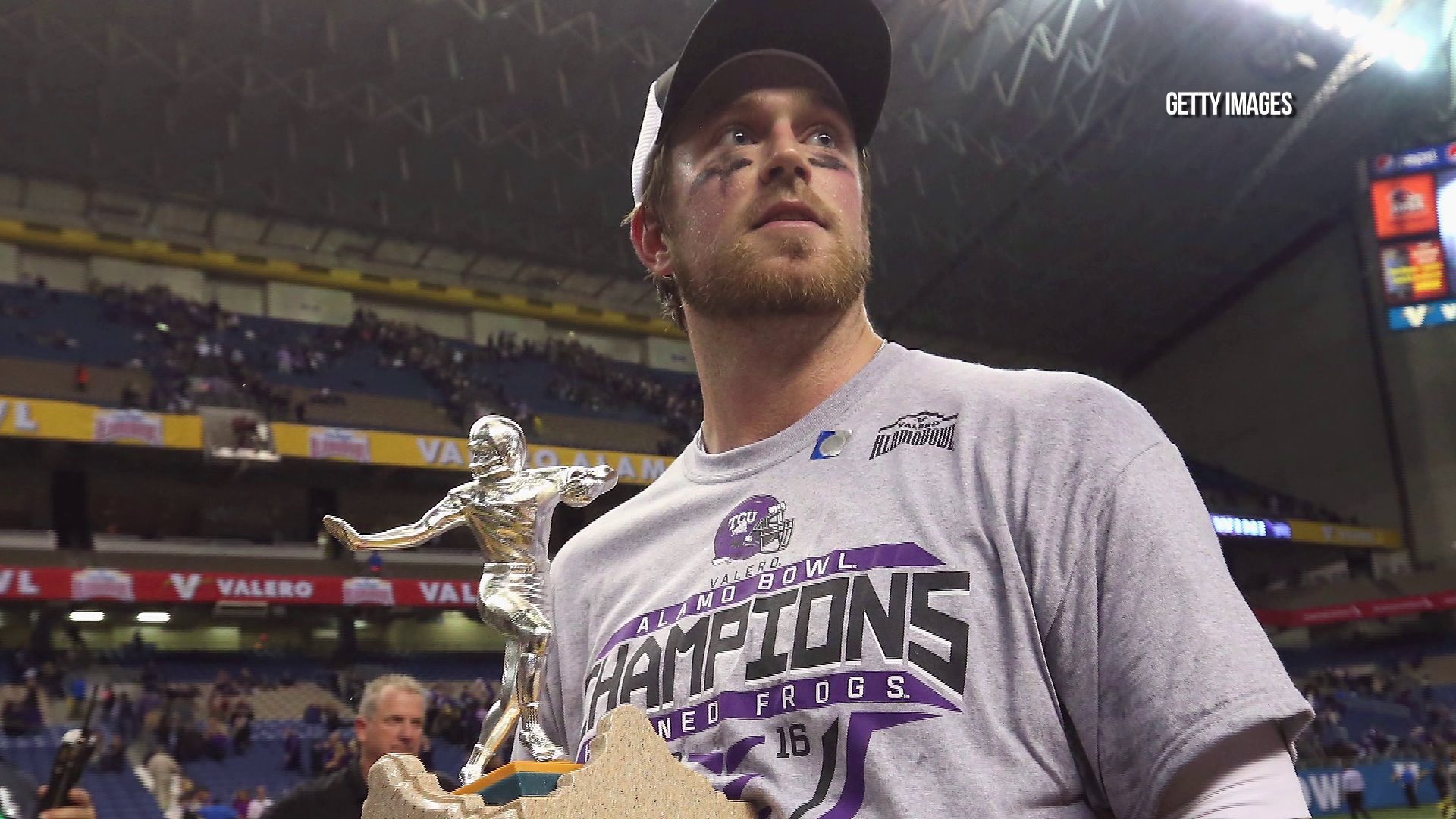 This was the first and last start for Kohlhausen who helped TCU shift the first-half momentum one run, one hit, one down at a time.
The victory not only earned the Frogs the title of Alamo Bowl Champs, but Kohlhausen walked away with a trophy of his own: Offensive MVP.
Oh, and then there's Coach Gary Patterson's shirt. During the first half of the Frog's lifeless game, Coach P sported a black shirt. In the second half, he looked noticeably different.
"Yeah, black wasn't working," Patterson told an ESPN sideline reporter.
Hey, between the lucky shirt switch and a newfound fire in the half, the Horned Frogs fought their way to victory and history.
No doubt, the Frogs will remember the Alamo…Bowl.