This is an archived article and the information in the article may be outdated. Please look at the time stamp on the story to see when it was last updated.
DALLAS -- People in Deep Ellum were planning on celebrating Independence Day with the beautiful, recently hand-painted, meaningful work of art on the side of the Green Room.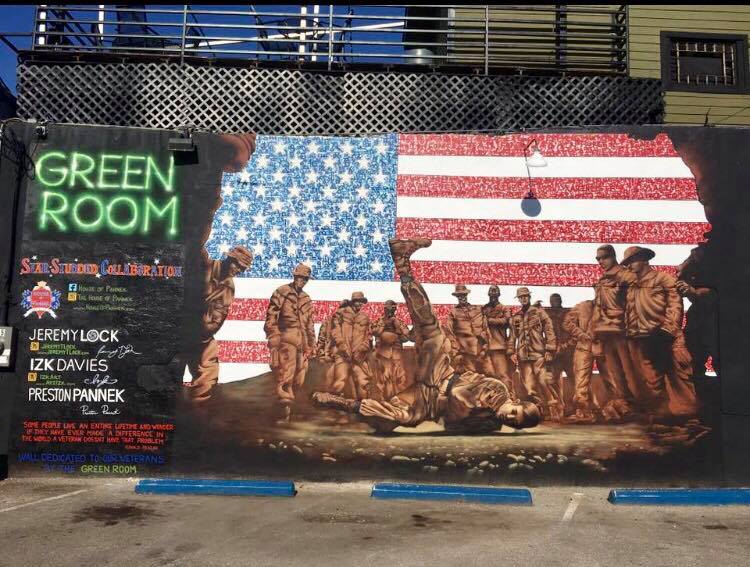 The piece is a collaboration inspired by a photograph of some local veterans, taken by a local artist who is a veteran himself!
Preston Pannek, one of the artists says, "They are out there trying to have fun, trying not to pay attention to what`s actually happening." We spoke to him, and Jeremy Lock about the mural back in April.
Pannek says, "He (Lock) wanted to show that these are just kids fighting for our freedoms over there and they are just trying to be kids still, you know?"
Celebrating those who`ve served the country with red, white, and black? What?
On Friday, someone painted over the mural with black paint.
"How did it happen so fast?" Pannek says the Green Room barely got any notice, and he got none at all.
The company who owns this building, Westdale Properties painted over the entire wall.
Yeah, the whole thing.
Pannek says, "There was absolutely no reason for it, this was a spite thing it seems."
President of Westdale Properties, Joe Beard says it was a 'lapse in judgment.' They released the following statement on Facebook.
An apology, but no reason why.
We called the office to find out more, but they have not returned our calls.
Fortunately, Preston Panick won't have to drop a couple thousand again on materials. "I paid for everything out of my pocket the first time," he says.
It was a donation for the heroes, and unfortunately there will be no veterans mural this 4th of July.
"It`s not going to happen this time, but we will get started and get it up there as soon as possible and get it back up there," says Pannek.