This is an archived article and the information in the article may be outdated. Please look at the time stamp on the story to see when it was last updated.
[protected-iframe id="6301133e009bac20d2c0e5acc79eaf09-66245013-41938752″ info="http://player.ooyala.com/iframe.js#ec=h0eGxkdDrDp5rvHJeWEb7tWZ45pjRK3s&pbid=f2605fb46a6e47afab7be3fd7032bb72″ width="770px" height="433px"]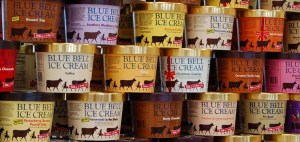 BROKEN ARROW, OK – Following the deaths of three people in Kansas, problems for the Blue Bell Creamery continue. The company has issued several recalls since the first of the year due to an outbreak of listeriosis.
Now Blue Bell has temporarily shut down a manufacturing plant in Broken Arrow, Oklahoma. Public health officials have warned consumers not to eat any ice cream from that plant including three-ounce servings that went to institutions.
To identify if you have ice cream from the Oklahoma plant, look on the bottom of the container. A letter follows the code date. If the letter is O, P, Q, R, S, or T, throw it out.
Locally, HEB, Kroger, Walmart and Sam's Club have voluntarily pulled all Blue Bell products.
Listeriosis is a life-threatening infection caused by eating food contaminated with the listeria bacterium. People at high risk include pregnant women, adults 65 and older, and people with weakened immune systems.
A full list of recalled items and instructions is available here.
But in the words of the Centers for Disease Control, and your mother — when in doubt, throw it out.