This is an archived article and the information in the article may be outdated. Please look at the time stamp on the story to see when it was last updated.
It's a race to the bottom for the Rangers and two-step partner the Astros.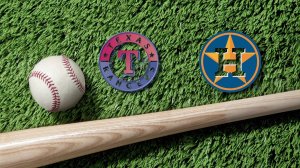 Right now Houston is dead last in the American League, but the Rangers aren't far behind especially if they get swept by Houston Wed Night.
But it's not the Rangers fault for a dismal season. Injuries have sidelined much of the Rangers Star Power to watching from home.