This is an archived article and the information in the article may be outdated. Please look at the time stamp on the story to see when it was last updated.
STEPHENVILLE, TX — Another dramatic day of testimony in the American Sniper Trial. On day two, jurors were shown some graphic pictures of the crime scene.
They say pictures of weapons, shell casings, and even the bodies of Chris Kyle and Chad Littlefield.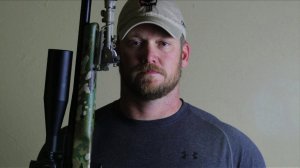 At the Rough Creek Lodge near Stephenville, investigators even found pistols on the bodies of Kyle and Littlefield. Those pistols were loaded with the safety on. The two men apparently never returned fire.
While cops were at the murder scene — where was Eddie Ray Routh? Prosecutors showed a receipt from a Taco Bell where Routh bought two bean burritos.
Cops caught up with him at his home in Lancaster. A Lancaster officer described trying to talk Rought into getting out of Chris Kyle's truck. He says Routh instead led them on a chase.
Cops eventually used stop sticks to puncture his tires.
Prosecutors are building a timeline of Eddie Ray Routh's actions before and after the murders. Later, it"ll be up to his lawyers to convince jurors that mental illness kept him from knowing right from wrong.