This is an archived article and the information in the article may be outdated. Please look at the time stamp on the story to see when it was last updated.
RICHARDSON - After the type of rain DFW has been having, it's nice to see a rainbow. But one rainbow came to the folks at Take Me Home Pet Rescue in a way no one expected.
"One of our volunteers was walking her dogs, and she found rainbow huddling in the street," Elise Bissell, Director/Founder explained. "She saw that she had a t-shirt on that said, 'Please Help Me, my name is Rainbow' and a note."
The three-month-old puppy, with her ribs clearly showing, was in the middle of a Richardson street full of cars.
"We see this every day. This is nothing new for us, unfortunately.  We take dogs and cats off the streets, but we're really short on foster homes right now."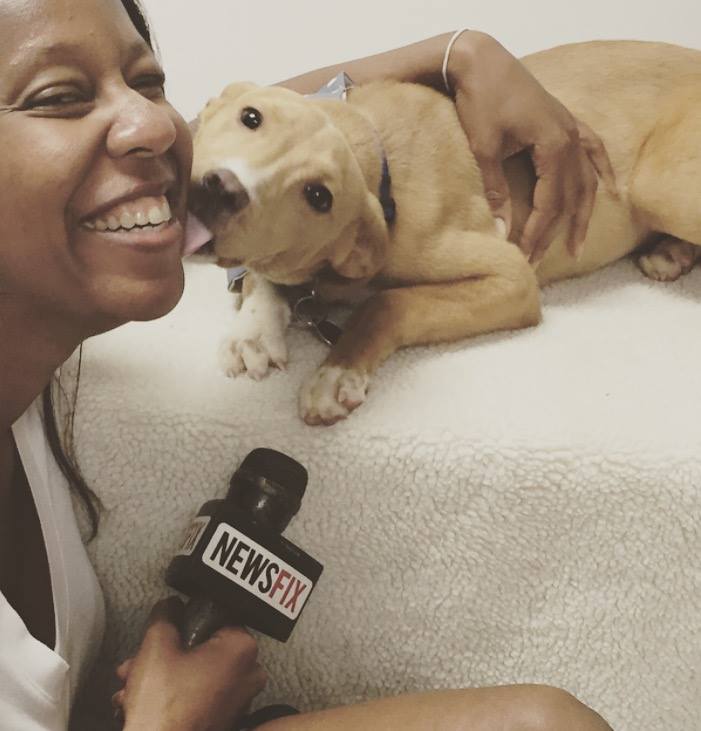 Thankfully, Rainbow has a temporary foster. But not for long.
And for every foster and adopted dog and cat, there are countless others that are waiting for a home, some, just hours away from being put down.
"This is Naomi," Bissell said, holding a calm white puppy.  "She was rescued from the Balch Springs Animal Shelter. They have a high euthanasia rate and a low adoption rate. They're working to change that. Naomi was attacked by a coyote that grabbed her head and shook her."
Naomi and Rainbow have become fast friends. This pup has come a long way from the huddled, scared puppy she was Wednesday.
We bet there's a pot of gold just waiting for Rainbow!