This is an archived article and the information in the article may be outdated. Please look at the time stamp on the story to see when it was last updated.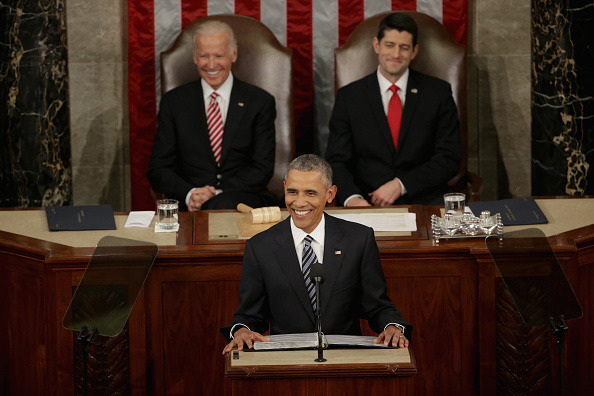 WASHINGTON, DC — The last hurrah. President Obama delivered his final State of the Union address Tuesday night. That either brings sadness or great joy, depending on which political party you rock with.
President Obama came out swinging at GOP-front runner Donald Trump.  He didn't call him out by name… but he might as well have… as he slammed the billionaire's proposed plans for Muslims, Mexicans and others.
"We need to reject any politics that targets people because of race or religion. This isn't a matter of political correctness," President Obama said. "It's a matter of understanding what makes us strong."
On ISIS…
"If this Congress is serious about winning this war, and wants to send a message to our troops and the world, you should finally authorize the use of military force against ISIL. Take a vote," he said, urging Congress to work together.
But South Carolina Governor Nikki Haley delivered the Republican response and offered a very different perspective.
"We are facing the most dangerous terrorist threat our nation has seen since September 11th, and this President appears either unwilling or unable to deal with it," Gov. Haley said.
Regardless…
"I believe in change, because I believe in you — the American people," President Obama said. "And that's why I stand here as confident as I've ever been, that the State of our Union is strong."
[protected-iframe id="443e6e9812941e9d4394f6ea6fd555f7-66245013-47411866″ info="https://www.youtube.com/embed/WweX6_cAV5Q" width="800″ height="540″ frameborder="0″ allowfullscreen=""]