This is an archived article and the information in the article may be outdated. Please look at the time stamp on the story to see when it was last updated.
[protected-iframe id="91d706779b43260b8e843b92e7139371-66245013-41938752″ info="http://player.ooyala.com/iframe.js#ec=xpdXUxczpwRa-CwKKfIgldhSjcmiAdDA&pbid=f2605fb46a6e47afab7be3fd7032bb72″ width="770px" height="433px"]
CARMEL, Ind. — Before the city of Carmel, Indiana opens its newest park, the city is considering hiring a company that can use DNA testing to trace a dog's waste back to its owner. PooPrints describes it as a lot like what you see on TV forensic crime shows — and it must be catching on because apartment complexes and condos in 45 states are already using the services.
MORE: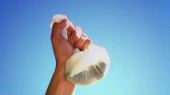 'Doo' the Right Thing: Allen's New Dog Poo Problem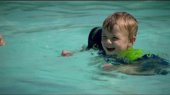 Nothing Wasted: Doctors Use Poop to Save Austin Boy's Life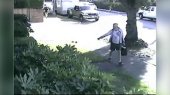 Mayor Gets Caught Throwing Dog Poop on Neighbor's Lawn
School Zones Are Not for Speeding… or Pooping