This is an archived article and the information in the article may be outdated. Please look at the time stamp on the story to see when it was last updated.
SAN FRANCISCO, CA- With so many people running for president, it can be hard to get your 15 minutes in the spotlight. But, it turns out, if you stand in front of a green screen you can go viral. Just ask Jeb Bush.
His green screen moment has put him in places he's never been.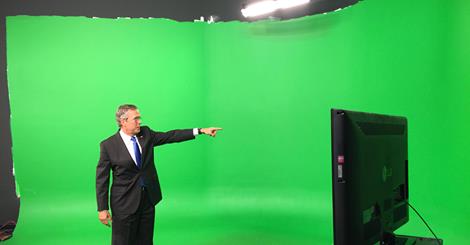 Like working overtime…
Meeting supporters who are alien to politics (ET)...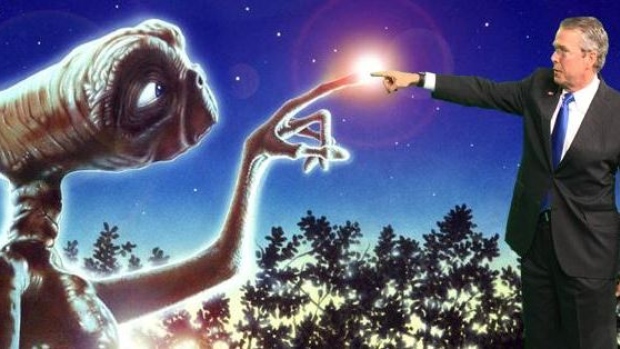 He even seems to be tweaking Trump and the current occupant of the oval.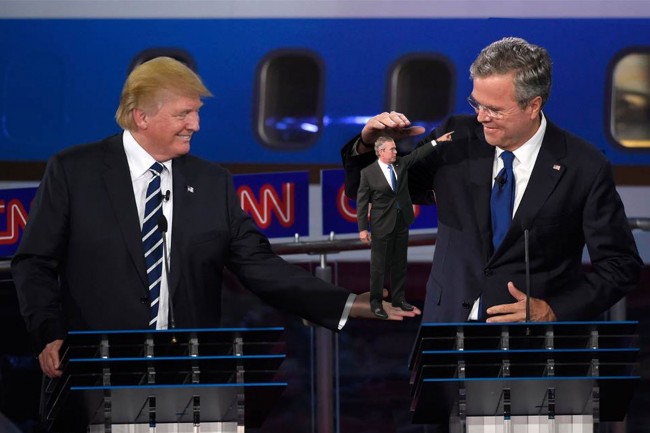 As for Obama, well, he put in his two cents about potential presidential candidate Kanye West.
"Do you really think that this country is going to elect a black guy from the South Side of Chicago with a funny name to be president of the United States?" Obama asked.
Kim K. promptly sent off a pair of Yeezy Boosts, in Obama's size, to The White House.
But when media mogul Rupert Murdoch weighed in on the presidential race, things stopped being so funny.
He tweeted that Ben Carson was "terrific!"
Ben and Candy Carson terrific. What about a real black President who can properly address the racial divide? And much else.

— Rupert Murdoch (@rupertmurdoch) October 8, 2015
Whoa! No Yeezys for you, Murdoch!