This is an archived article and the information in the article may be outdated. Please look at the time stamp on the story to see when it was last updated.
(CNN) — A Philadelphia woman whose abduction was caught on surveillance video has been found alive in Jessup, Maryland — southwest of Baltimore.
Carlesha Freeland-Gaither had minor injuries and a suspect has been arrested, the Philadelphia law enforcement with knowledge of the investigation said.
The news follows reports that someone used her bank card in Maryland a day after she was kidnapped.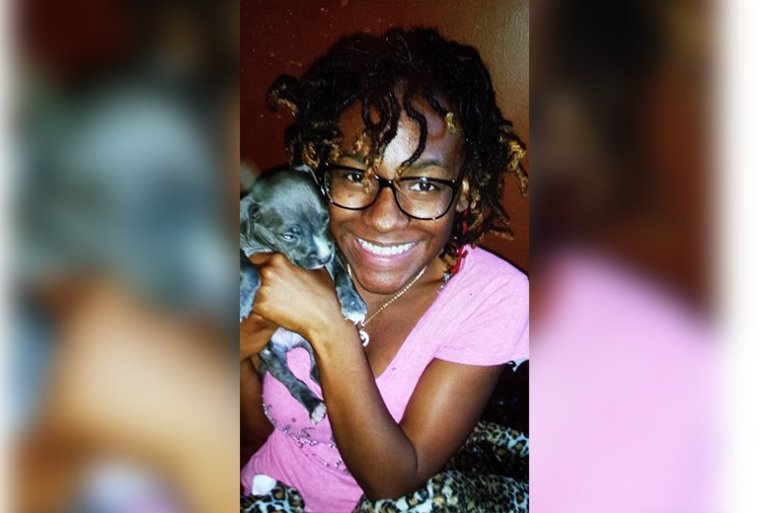 A man used Freeland-Gaither's ATM card at 6:01 a.m. Monday at a bank in Aberdeen, Maryland. Police had earlier said the ATM card was used on Tuesday.
Aberdeen is about 75 miles from the Philadelphia street where the 22-year-old woman was forced into a car on Sunday night, Philadelphia police Chief Inspector Dennis Wilson told reporters earlier.
Wilson didn't say how the card was used or whether cash was withdrawn. But he said surveillance video showed a man "similar" to one who police say dragged and abducted Freeland-Gaither on Sunday night.
A second video, also released on Tuesday but recorded about 24 hours earlier, shows a man police say they want to question in connection with the abduction. The time stamp on the video indicates it was also recorded just after 6 a.m. Monday. It shows a man in a dark hooded jacket making purchases at what appears to be a convenience store. No additional information was provided.
On Wednesday, police released an additional video of a man, also wearing dark clothing, making a purchase at a convenience store. The man is wanted for questioning.
News of the leads came as Freeland-Gaither's family publicly pleaded to whoever took her.
Please return her. We just want Carlesha returned to us safely," her grandmother Ana Mulero said at a news conference with Wilson in Philadelphia. "Just return her to us. We're her family. She has a family here. We need her."
Mulero told CNN on Wednesday that she anxiously awaited word from the police on the whereabouts of her granddaughter.
"I just see … a young woman in pain, in danger, looking for somebody to help her — fighting, fighting, 'Help me, help me,' with no one around to help," she said of the abduction video. "And I just put myself in that situation and wish I could be there."
Mulero described Freeland-Gaither as a "wonderful kid" who "loved people."
"She was always very loving," she said. "She was always very close to me. Yes, I was very strict. … I didn't agree on many things, but she had a lot of respect for me and I had a lot of respect for her. I just wanted her to be a lovely young lady when she got old enough … to go out in life on our own. … People would come and compliment me and say, 'That's a very fine young lady.'"
Police didn't immediately release the bank video. But authorities earlier released a video that they say shows Freeland-Gaither being accosted by an unknown man in Philadelphia's Germantown-Penn Knox area around 9:40 p.m. on Sunday.
That video, released Monday, shows a man approaching a woman near an intersection and then grabbing her and dragging her down a street, toward the camera.
The released footage doesn't include audio, but a witness reported that Freeland-Gaither yelled for help, police said.