This is an archived article and the information in the article may be outdated. Please look at the time stamp on the story to see when it was last updated.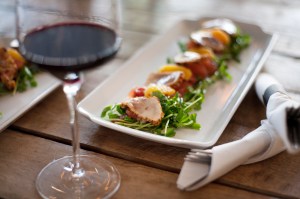 NEW DELHI — A father has confessed to inviting his young daughter's alleged rapist to dinner, then torturing the man to death by burning his genitals with heated tongs.
According to The Indian Express, the girl's 36-year-old father served the man dinner before he tortured the alleged rapist. The father then turned himself into police, giving a detailed account of the incident.
Police sent a team to the father's home and found a man's bound body with burns to the stomach and genitals; the body was sent for autopsy.
The father told police he lured the alleged rapist, a 45-year-old married man who was a medical supplier, to the family's home on the pretense of discussing an issue; after serving dinner, the father overpowered the man, tied him up, and began the torture.
According to The Indian Express, the father confessed to police, "I burned his genitals once, he screamed. I did it again, he shuddered. When I did it the third time, he did not move. He was dead. I did not want to kill him."
In his statement to police, the father claimed the man came calling when the girl was home alone, raping her and threatening her with consequences if she told anyone of the assault. The father claimed his daughter told him the same day, but he did not go to police for fear of blame of the assault being put on his pregnant daughter.
Police say the father had been planning the murder since he found out about his daughter's alleged rape. The day after the incident, the father told police he did not mean to kill the man, but he could not bear to see the man living a happy life while his pregnant daughter suffered and received no justice.