This is an archived article and the information in the article may be outdated. Please look at the time stamp on the story to see when it was last updated.
TARRANT COUNTY — No more child's play for Affluenza teen Ethan Couch. He was transferred from juvie to Tarrant County adult jail Friday.
And he has a new big boy mugshot to go along with it.
Mugshot of #EthanCouch. Booked in TC jail today at 1:47 pm. Being held by order of TC juvenile district court. pic.twitter.com/O2cC1njaOr

— Dee Anderson (@SheriffAnderson) February 5, 2016
But Ethan Couch's case remains under the Texas Juvenile Justice Department. We could find out during a hearing on February 19 if the case will be moved to adult court.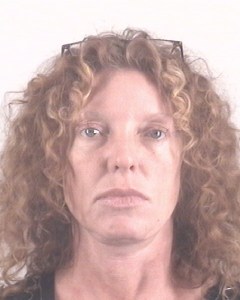 The 18-year-old and his mom, Tonya Couch, took off to Mexico after a video surfaced of the teen allegedly present at a game of beer pong — a violation of his probation.
Couch got off easy and sentenced to only 10 years probation for a drunk driving crash that killed four people in 2013. His ridiculous defense of not knowing right from wrong because his rich parents didn't set limits actually worked.
Hmm… so Ethan, what's your excuse this time, buddy?!