This is an archived article and the information in the article may be outdated. Please look at the time stamp on the story to see when it was last updated.
NEW YORK, NY- There's a lot a heat at a New York pizza joint and it's not coming from the oven. Let's just say, their 'pizza of the month' has landed them in hot water!
This Certe pizza was named "Pic-a-Nika." And were not talking about the NY "Knicks," y'all.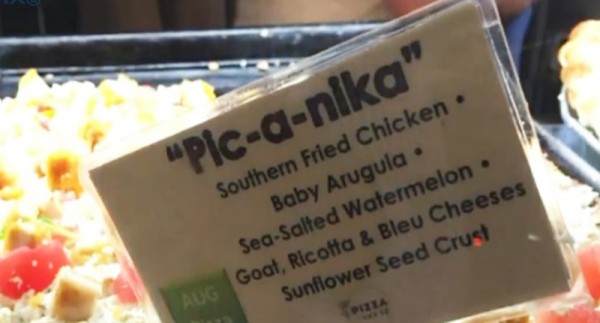 The "Pic-A-Nika" is topped with foods like fried chicken, watermelon and sunflower seeds. When the pic of "Pic" went viral, people didn't nick-pick their words.
https://twitter.com/livedreampink/status/633426552546553856
https://twitter.com/MissNikkiStar/status/633375955067650048
Well, it seems some people think the name of this is similar to an old term that has to do with lynching.
Whether or not that's true, it didn't stop restaurant owner, Edward Sylvia, from serving an apology.
"I didn't see the racism in it because I don't'look at racism," Sylvia explained in the video. "I wanted to give it a twist with an Italian name. That twist would be a picnic with an Italian accent and it would be 'pic- a-nika!'"
The pizza has been discontinued from Certe's menu and hopefully Sylvia will think before "picking" future pizza names.
Sometimes, it's not what you cook that'll get you. Serving bad taste will!