This is an archived article and the information in the article may be outdated. Please look at the time stamp on the story to see when it was last updated.
NORTH TEXAS — It's another case of, "Oh hail naw!" Insurance claims are once again through the roof after North Texas got hammered by another round of severe storms Monday afternoon. Check out this guy's poor car in Wylie!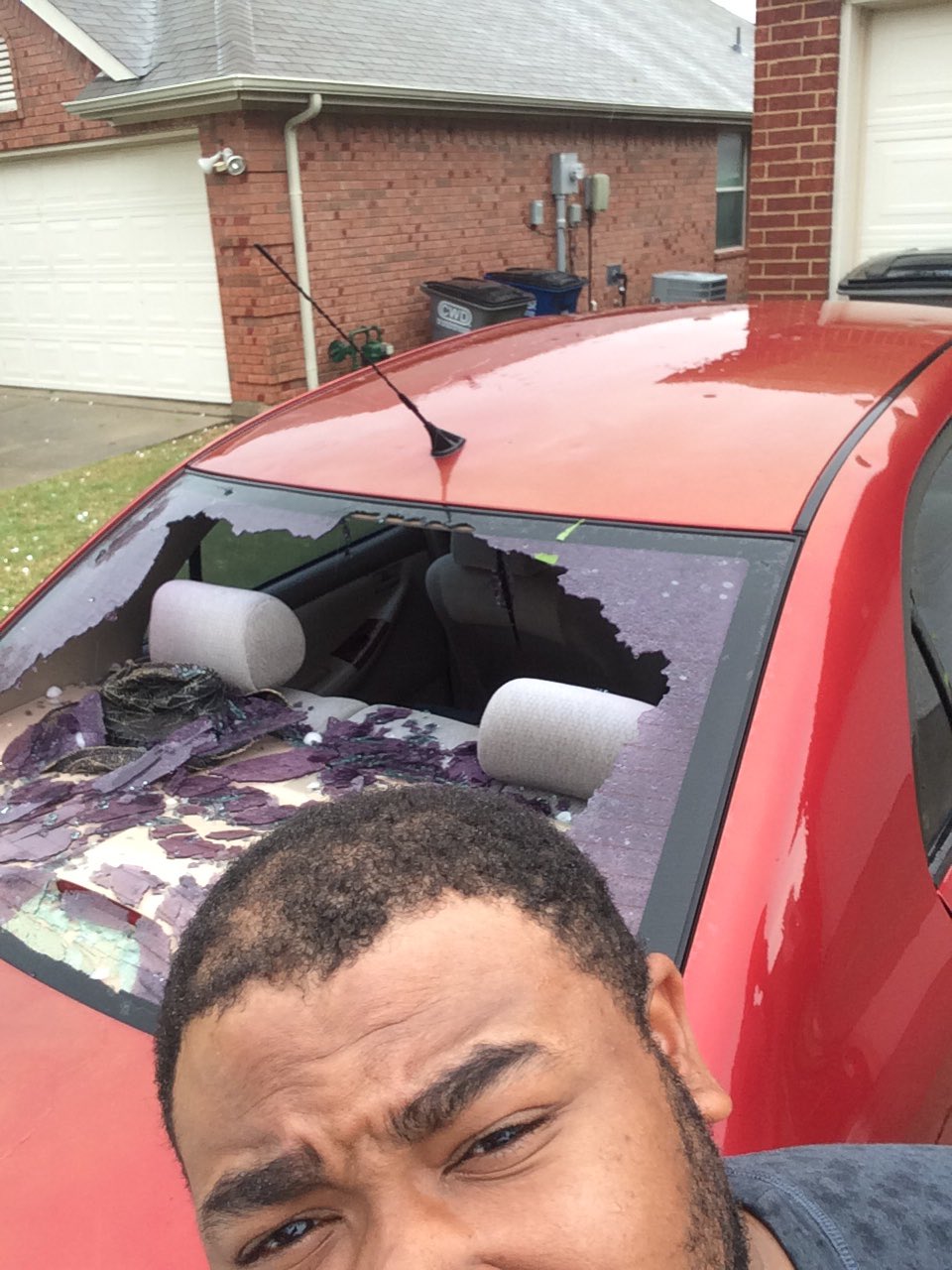 Yeah, Wylie got hit so hard, 
the district closed all schools Tuesday
due to severe storm damage. Wowzer.
Wylie Courthouse Credit: Colt Stewart

Courtesy Mac Michaels -- "I can prove softball size hail fell in Wylie. Measure for yourself... Use the tags as a reference."

Courtesy Twitter @JustCherylMarie in Wylie

Courtesy Twitter @JustCherylMarie in Wylie

Courtesy Twitter @JustCherylMarie in Wylie

Courtesy @TheRealJWIL in Wylie

Wylie Courthouse Credit: Colt Stewart

Wylie Courthouse Credit: Colt Stewart

Wylie Courthouse Credit: Colt Stewart
Here are other images pouring into the NewsFix newsroom…
https://twitter.com/steelpaisley/status/719674501315756032
PHOTO: Wow! Big hail in Plano, TX! (Again) https://t.co/keNAwdV8cv via balauten on IG #TXwx #severe screen grab: pic.twitter.com/D7IAIqvtm6

— Andrea Butera (@AndreaButera) April 11, 2016
@KevinRothWx pic.twitter.com/TnSflTk7lc

— 𝕸𝖆𝖗𝖎𝖆𝖍 (@PrincessPoro) April 11, 2016
Hail-lo Denton. (get it lol) pic.twitter.com/3amcMAMpSe

— Alyson Schumann (@alyschumann) April 11, 2016
Oh hail naw! We're getting hit with hail… again.
RT @McClainsHR Hail in Denton. https://t.co/53hWkrg6eO pic.twitter.com/gIpAPxgKYv

— CW33 TV (@CW33) April 11, 2016