This is an archived article and the information in the article may be outdated. Please look at the time stamp on the story to see when it was last updated.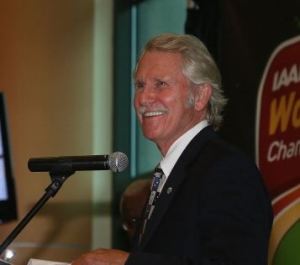 SALEM, Oregon — Oregon Democratic Gov. John Kitzhaber announced Friday that he would resign from office, a conclusion to the months-long scandal regarding energy consulting fees Kitzhaber's fiance received while she was working as an unpaid adviser to the governor's office.
"It is not in my nature to walk away from a job I have undertaken — it is to stand and fight for the cause," Kitzhaber said in a statement. "For that reason I apologize to all those people who gave of their faith, time, energy and resources to elect me to a fourth term last year and who have supported me over the past three decades. "
Kitzhaber has faced increasing calls to resign this week over reports indicating his fiancee advised the governor and state employees on energy policy while getting paid by a group advocating on the issue.
The state Attorney General opened a criminal investigation into the case on Monday, and on Thursday night, state troopers gathered outside his Portland-area home, leaving after a fruitless hours-long stakeout with no sighting of the governor.
He continued to keep a low profile into Friday afternoon, but the week's developments — three top Oregon Democrats called for him to step down and two of his key staffers reportedly resigned — left him with few options.
The exodus of support capped off a week in which Kitzhaber reportedly decided to resign himself — before changing his mind.
According to the Oregonian, the Democrat had decided to resign by Tuesday, and began meeting with state legislative leaders to discuss his legacy in Oregon, going so far as to call Oregon Secretary of State Kate Brown — his successor — home from a conference in Washington.