This is an archived article and the information in the article may be outdated. Please look at the time stamp on the story to see when it was last updated.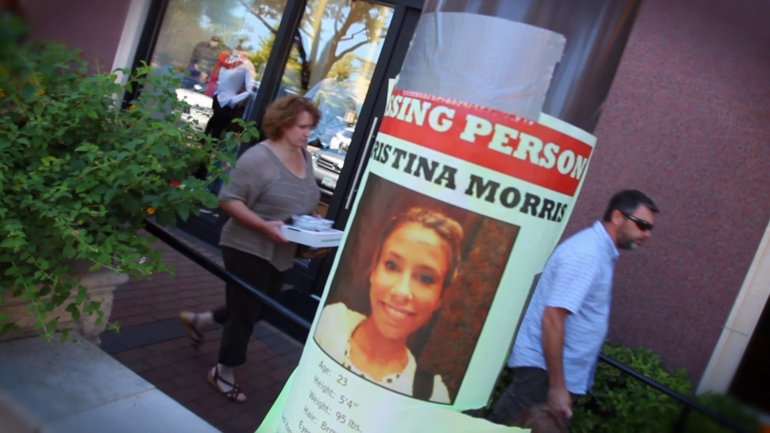 PLANO -- The posters are still hanging. The reward for information still posted. And the Shops at Legacy still leaves folks asking, what happened to Christina Morris? This weekend marks one year since she vanished.
"The frustration is there that we haven't located Christina, that's our biggest part," Plano PD Officer David Tilley said.
Enrique Arochi is charged with kidnapping Christina Morris. But there's been no sign of her since August 30 when grainy surveillance video caught the two walking into the Shops at Legacy parking garage together.
"I think our detectives have done a good job, and I think we're pretty confident," Tilley said.
Over the past year, Plano PD has held dozens of seminars to arm the public with tactics to protect them in public places.
"The event tonight [Wednesday] is going to be a free seminar. No registration required. It's going to be at the Plano Municipal Center," Tilley explained. "We're holding this one on a special event mainly to just commemorate the disappearance of Christina Morris."
Wednesday's free safety seminar takes place at the Plano Municipal Center Council Chambers at 1520 K. Avenue from 7-9 p.m.
Christina loved her dog

If you know anything about Christina Morris' disappearance, call Plano PD at 972-941-2148

Christina Morris & family on Graduation Day

Christina Morris & family on Graduation Day

Christina Morris & family on the beach

Christina Morris playfully posing at home

Christina with her dad in Chicago on a graduation trip.

Christina & her mom Jonni McElroy

Christina's parents: Jonni McElroy & Mark Morris

Christina Morris family members selling wrist bands to help pay for search

Where is Christina Morris? Family, friends hold candlelight vigil

Christina Morris on Graduation Day

Christina Morris supporters protest outside Enrique Arochi's home demanding answers

Plano PD arrested Enrique Arochi in December, charging him with aggravated kidnapping

If you know anything about Christina Morris' disappearance, call Plano PD at 972-941-2148