This is an archived article and the information in the article may be outdated. Please look at the time stamp on the story to see when it was last updated.
BIKORO, DEMOCRATIC REPUBLIC OF CONGO -- Ebola is back! This time it's in the Democratic Republic of Congo area called Bikoro.
The country has announced the first death in a new outbreak. Officials there say 11 other people are infected.
The CDC alert level for the country is at a 2. It's warning people to 'practice enhanced precautions.'
The World Health Organization claims there have recently been 21 suspected viral hemorrhagic cases along with 17 deaths.
"Of these 17 deaths many of them were exhibiting the same symptoms like yellow fever and Marburg and Ebola which are all hemorrhagic fever kind of symptoms," Farai Sevenzo, CNN Correspondent, said. "
For some, the talk of Ebola hits close to home.
You may remember back in 2014 when Eric Duncan of Liberia, who had come to Dallas to visit family, died just a week after being diagnosed with the virus.
Two other nurses who came in contact with him were infected.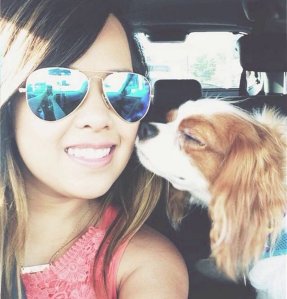 One of those nurses was Nina Pham, whose  apartment is rather quiet now compared to about  4 years ago when hazmat workers stormed the place to clean the infected area.
They even found Bentley inside; the tiny pup belonging to Pham that some worried would also spread the virus. But the lucky dog tested negative.
Of course, Pham has since been cured and even settled a lawsuit with the Dallas hospital where she worked and is hopefully putting those dark days behind her.