This is an archived article and the information in the article may be outdated. Please look at the time stamp on the story to see when it was last updated.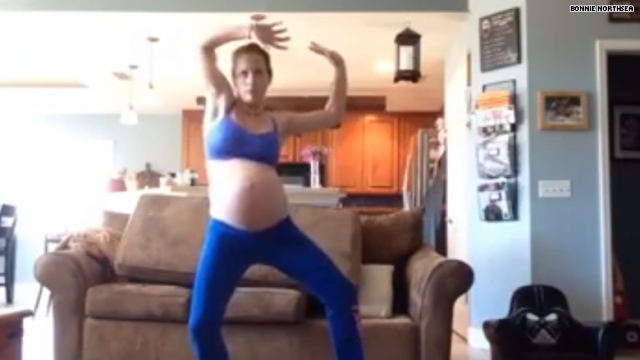 GAINESVILLE, FL — Get this baby out of me!!! That's the message from a 40-weeks pregnant Florida mom who's clearly ready for her bundle of joy to pop out already!
So, Bonnie Northsea's solution —  busting a move to Michael Jackson's "Thriller" and posting it to Facebook for our viewing pleasure.
"Someone told me "Thriller" would induce labor. Here we go," Northsea tells the camera.
What follows is pure awesomeness.
While Bonnie's definitely got moves like Jagger, so far, the dancing hasn't worked. Awww… Lol… we'll keep you posted though!