This is an archived article and the information in the article may be outdated. Please look at the time stamp on the story to see when it was last updated.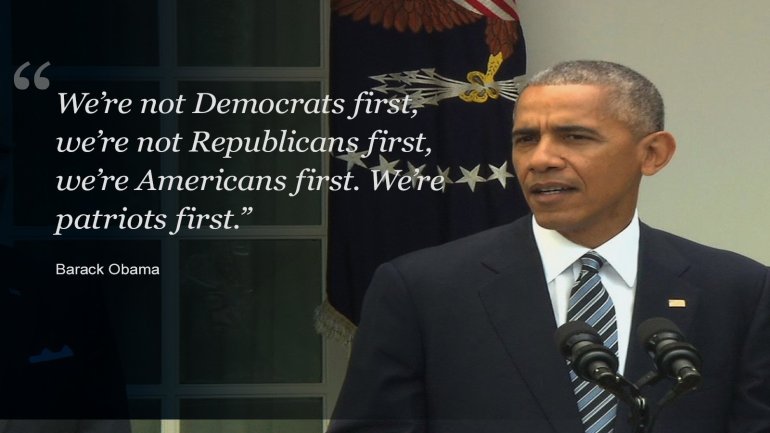 For President Barack Obama, Donald Trump's presidential victory is nothing less than a nightmare.
His longstanding vision for progressive change faced sharp and unexpected repudiation Tuesday night from voters still fuming at their perceived diminished prospects. By Obama's own admission, the major pieces of his presidential legacy are now subject to a gutting by a successor he resents deeply.
But the President insisted to his supporters and Democrats Wednesday this is not the end.
"The sun is up, and I know everybody had a long night. I did as well," Obama said in the White House Rose Garden.
Trump and Obama will meet Thursday, and the President said the White House will cooperate with the incoming administration, citing the example President George W. Bush set in 2008.
"Everybody is sad when their side loses an election, but the day after we have to remember that we're actually all on one team," Obama said. "This is an intramural scrimmage. We're not Democrats first. We're not Republicans first. We are Americans first. We're patriots first. We all want what's best for this country. That's what i heard in Mr. Trump's remarks last night. That's what I heard when I spoke to him directly. And i was heartened by that. That's what the country needs. A sense of unity, a sense of inclusion, a respect for our institutions, our way of life, rule of law, and a respect for each other. I hope that he maintains that spirit throughout this transition, and I certainly hope that's how his presidency has a chance to begin."
But the sting of Trump's victory will last well beyond the transition period as the framework of Obama's presidential legacy comes under siege by Republicans who fought him tooth and nail for eight years and who, in January, will control the White House and both chambers of Congress.