This is an archived article and the information in the article may be outdated. Please look at the time stamp on the story to see when it was last updated.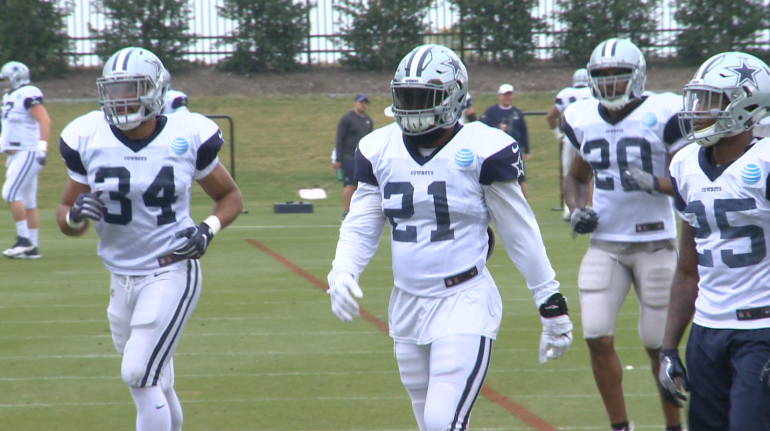 FRISCO, TX — While the rest of the NFL was out playing their regular Sunday games, it was Wednesday on the Cowboys calendar.
"Happy Wednesday to you guys," Jason Garrett said to reporters on Sunday. "It's a beautiful Wednesday."
And they may need a little extra practice to work off that Thanksgiving break.
"You name it, I probably ate it," said Dak Prescott. "Being from Louisiana my grandma's in town and everything, everything. Maybe a couple of pounds heavier, so now I gotta get right!"
Well, the Boys are at the end of a tough stretch, gearing up for their second Thursday game in a row, and their third game in 12 days.
"I think we've been through the toughest part of it, that four day stretch where we had to turn around and play," said Ezekiel Elliott. "But we're back on our regular schedule, we've got seven days to prepare for the next game and I think we'll be ready."
Once again, Dallas is going against one of the best defenses in the NFL — the Minnesota Vikings.
"They do a good job of making the quarterback force balls and just do a good job of being active," Dak said. "They're all over the field. It's a great secondary, they're solid all the way around. One of the better defenses we've played."
But so far, they've torched every other "Top D" they've faced. And with the Boys going for their 11th straight win, the real pressure is on the Vikings to try and find anyway to derail this unstoppable freight train of an offense.