This is an archived article and the information in the article may be outdated. Please look at the time stamp on the story to see when it was last updated.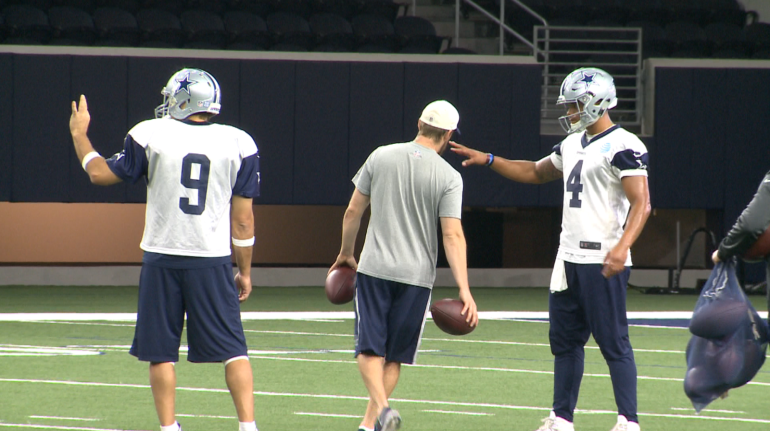 FRISCO — It's been an emotional week out at The Star after Tony Romo's Tuesday press conference and today Jerry Jones sounded off on his QB's stirring speech.
"I thought it was poignant and it just was so genuine," Jones said. "He has felt this way, the way that he expressed better than I ever could and our entire Dallas Cowboy team, organization, everybody is benefitting from the way he's approaching this."
Jones went on the add, "He wants to do any and everything he can do and the old adage, 'if we ask him to be the water boy he wants to drown them with the water.'"
Jerry also talked Romo's future, and while a lot of folks have already been measuring out Tony's jersey with a new team, Jones says not so fast.
"It's very tenable for me to see on a long term basis us being strong at quarterback," the Cowboys owner said when asked about Romo's long-term status with the team. "That's where we are with these two."
But those decisions are a long way off and as Jason Garrett likes to remind us the "focus is one today".
And right now the Cowboys only concerns for 2017 are making sure they're still playing football in January and February.