This is an archived article and the information in the article may be outdated. Please look at the time stamp on the story to see when it was last updated.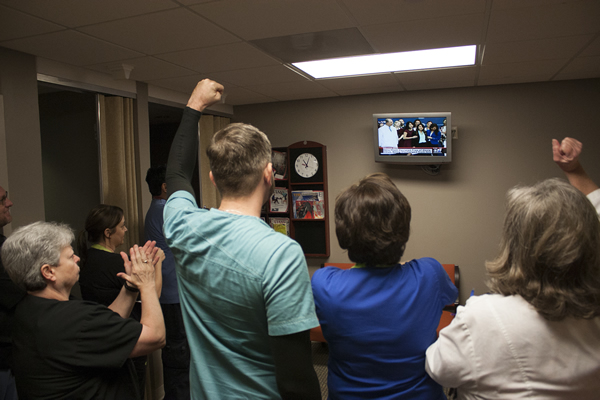 (CNN) — Dallas nurse Nina Pham has been declared free of the Ebola virus, the National Institutes of Health said Friday. The NIH says it will conduct a media briefing at 11:30 a.m. ET about her discharge from an NIH facility where she'd been treated in Bethesda, Maryland.
Pham tested negative for Ebola five consecutive times, NIH Dr. Anthony Fauci told reporters Friday, explaining why she has been declared Ebola-free. Fauci stressed that five negative tests aren't the universal standard for declaring someone Ebola-free, adding that the NIH facility that treated her did those five tests in part because it is a research institution.