This is an archived article and the information in the article may be outdated. Please look at the time stamp on the story to see when it was last updated.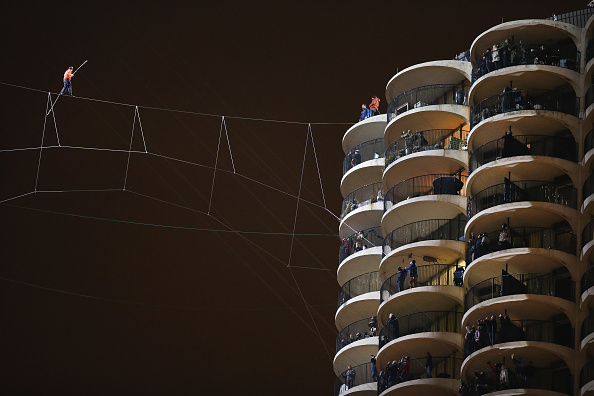 CHICAGO, Illinois — And that's a wrap! Nik Wallenda's skyscraper stunt was a success.
He walked a tightrope 600 feet above the Chicago River Sunday night — not once, but twice. The second time around  he did it blindfolded.
Wowzer.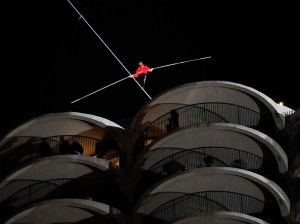 Hundreds of thousands of people cheered the daredevil on as they crowed near the Marina City's west Tower and the Leo Burnett building… or crowded near the TV screen watching it unfold live on the Discovery Channel.
The forecast called for winds of up to 15 to 20 miles per hour, but no need to fear. Wallenda trained with wind machines which can blow up to 120 miles per hour.
This was the latest feat for the man who's crossed Niagara Falls and parts of the Grand Canyon on a wire.
The question now… what stunt does he have up his sleeve next?!