This is an archived article and the information in the article may be outdated. Please look at the time stamp on the story to see when it was last updated.
LAS VEGAS -- Bow down! Nicki Minaj just proved she's indeed the "Generous Queen of Rap."
Nicki nearly broke the internet when she accepted a challenge and started paying tons of her fans' college tuition. It all started Saturday night when Nicki started tweeting about a contest she's having to fly fans out to the Billboard Music Awards in Vegas.
https://twitter.com/musicallyapp/status/860808787665592320
That's when a fan hit her with, "Well, you wanna pay for my tuition?"
Well you wanna pay for my tuition? pic.twitter.com/BhDil75UPj

— 🔥 𝐇𝐎𝚻 𝐁𝐎𝐘 𝐂𝐉 🔥 (@cjbydesign) May 7, 2017
Nicki responded -- "Show me straight A's that I can verify with your school and I'll pay it. Who wants to join THAT contest? Dead serious."
Then man oh man, the tweets started pouring in like crazy! Nicki responded to dozens of people, agreeing to pay for everything from books to student loans.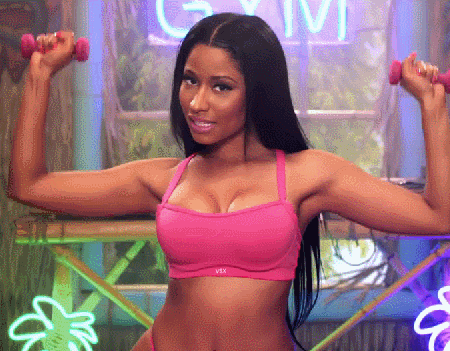 Hey, if you're like us and mad that you missed out, no worries! The Queen said she'll pay another round soon.
Ok u guys. It's been fun. Let me make those payments tmrw then see if I have any money left😂. I'll do some more in a month or 2. 😘😘😘💋💋💋💕💕🎀🎀🎀

— YIKES (@NICKIMINAJ) May 7, 2017
Now THAT'S how you put your money where your mouth is!